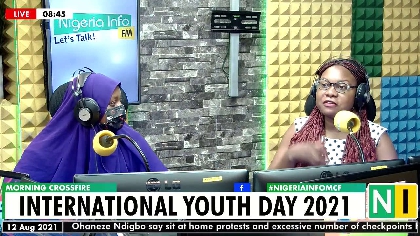 As the world on Thursday marked International Youth Day, stakeholders have advised on the challenges and solutions to political participation amongst Nigerian youths.
Morning Crossfire host, Sheriff Quadry had asked his guests how Nigerian youths can imbibe a culture of participating in politics in the country.
His guests including International Developer and Practitioner, Olusola Owonikoko, Doctor and Health Practitioner, Azeezat Ishau and Rhoda Robinson Founder and Executive Director HACEY Health Initiative, took time to discuss and provide solutions to the lacking interest in politics shown by Nigerian youths.
Watch their responses below>>>>