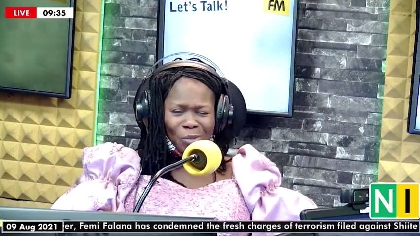 Christiana Akinrinmade, a visually impaired entrepreneur has narrated how she transforms mechanical waste into furniture.

Akinrinmade who was a guest of Table Talk with Wemimo Adewuni, revealed this while discussing her entrepreneurial journey that began after spending 18 years in the banking sector.

She further explained that after losing her sight completely, she thought It was the end for her but she has been able to impact lives since then as she trains a lot of people.

Listen to her>>>