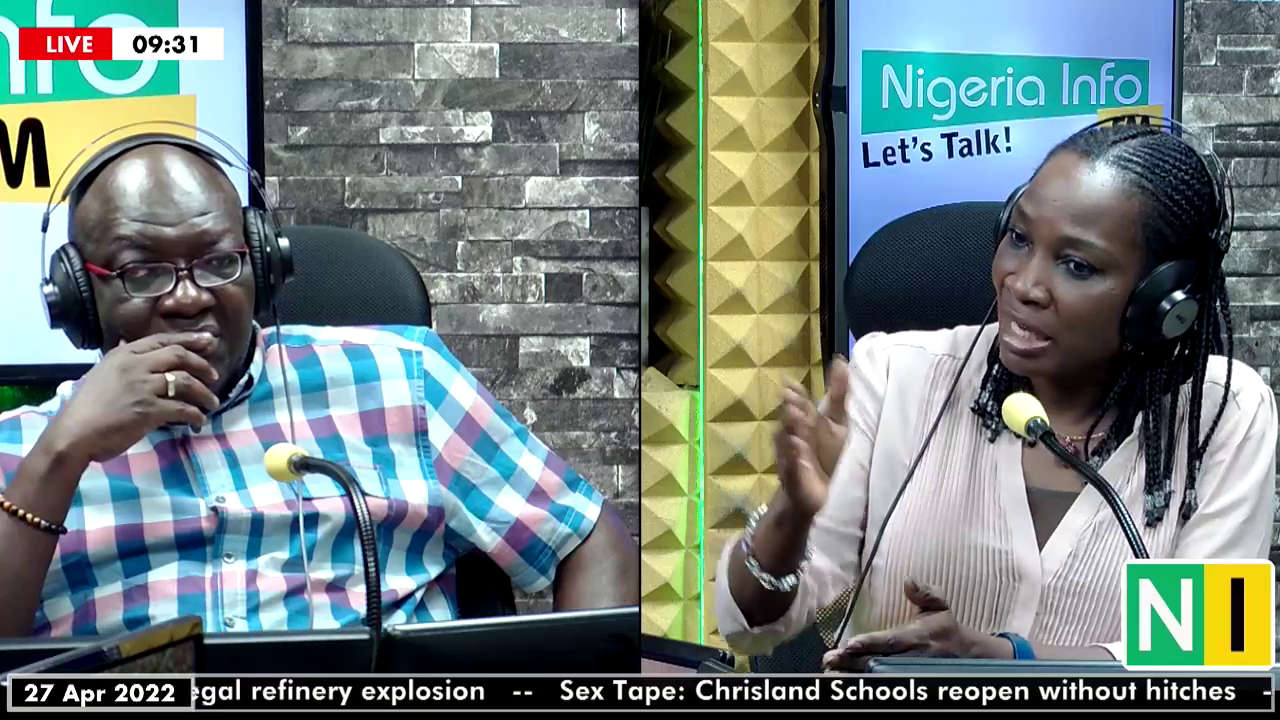 On this week's edition of Daily Digest , Jimi Disu read Awawu's SOS.
Her husband of almost 15 years has recently become increasingly jealous and violent.
He's still a loving husband and father, but suspects her of engaging in secret affairs.
He has even compiled a list of who she might be sleeping with, and is forcing her to confess to infidelity.
Things reached a tipping point when he grabbed her throat at a party where he accused her of dancing seductively.
This has made her and her children afraid of the new man her husband has become.
Her greatest shock came when he told her he would commit murder-suicide if she decides to leave him.
She has ruled out the option of leaving, but she acknowledges she is in a dangerous situation and is considering calling the police.
Bolanle Makanju, who was a guest on the show, advised Awawu to run for her life, before going to the police.
"You are better off alone struggling with your children than enduring something that is damaging not just to you and your self-esteem but to your children," Makunju said.
In addition, she cautioned Awawu against conveying a negative idea of marriage to her children by indirectly telling them it is acceptable to be domestically violated"
In conclusion, she pointed out that each police station has a booth dedicated to dealing with Sexual and Gender-Based Violence (SGBV). These units may be able to assist Awawu.