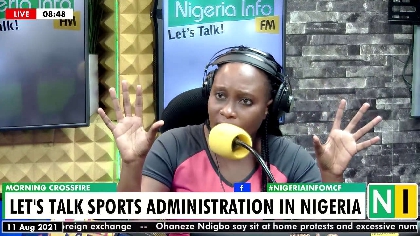 Nigeria Info Sports broadcaster has given her thoughts on what she believes is the way to go if Nigeria wants to better her performances at the just concluded Tokyo Olympics 2020 in subsequent competitions.
Adaeze gave this advice on the Morning Crossfire with Sheriff Quadry on Wednesday.
She also spoke on government interference in Nigerian sports and what should be done about that.
Watch the full video here>>>