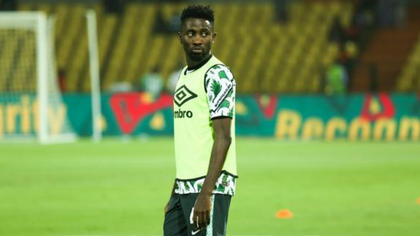 With the transfer window in its final days, Nigeria and Leicester City midfielder, Wilfred Ndidi has been strongly linked with a move to Nottingham Forest.
​Should he join them or stay in the Championship? Samuel Victor-Akpan, Chuma Nnoli, Adaeze Michael, and Anthony Dimwaka discuss this on Game On.
Anthony Dimwaka believes Ndidi should make the move to Nottingham Forest. It is a priority he returns to top Flight football, he says
Adaeze Michael on the other hand says it is disappointing he is being linked with Nottingham Forest.
Like Anthony, Chuma Nnoli believes he should move to Nottingham Forest. He says a living dog in the Premier League is better than a dead lion in the Championship.
Watch the full video below
​