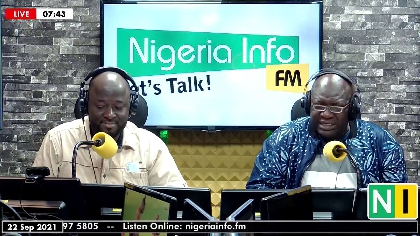 Public Affairs Analyst, Jimi Disu, has blamed corruption and the inability of the Lagos State Government to enforce the law for the collapse of the building in Ikoyi and other previous incidents in the state.
Mr Disu was speaking on Nigeria Info's Morning Crossfire with Sheriff Quadry when he gave his thoughts on the developing story.
Quadry had drawn Disu's attention to an interview he had in the past during which the interviewee blamed contractors for presenting a different building plan from what will be implemented on-site.
Jimi Disu also recommended what he will do as a government to ensure that the best quality of high rise buildings are built in Nigeria. Watch full video below>>>