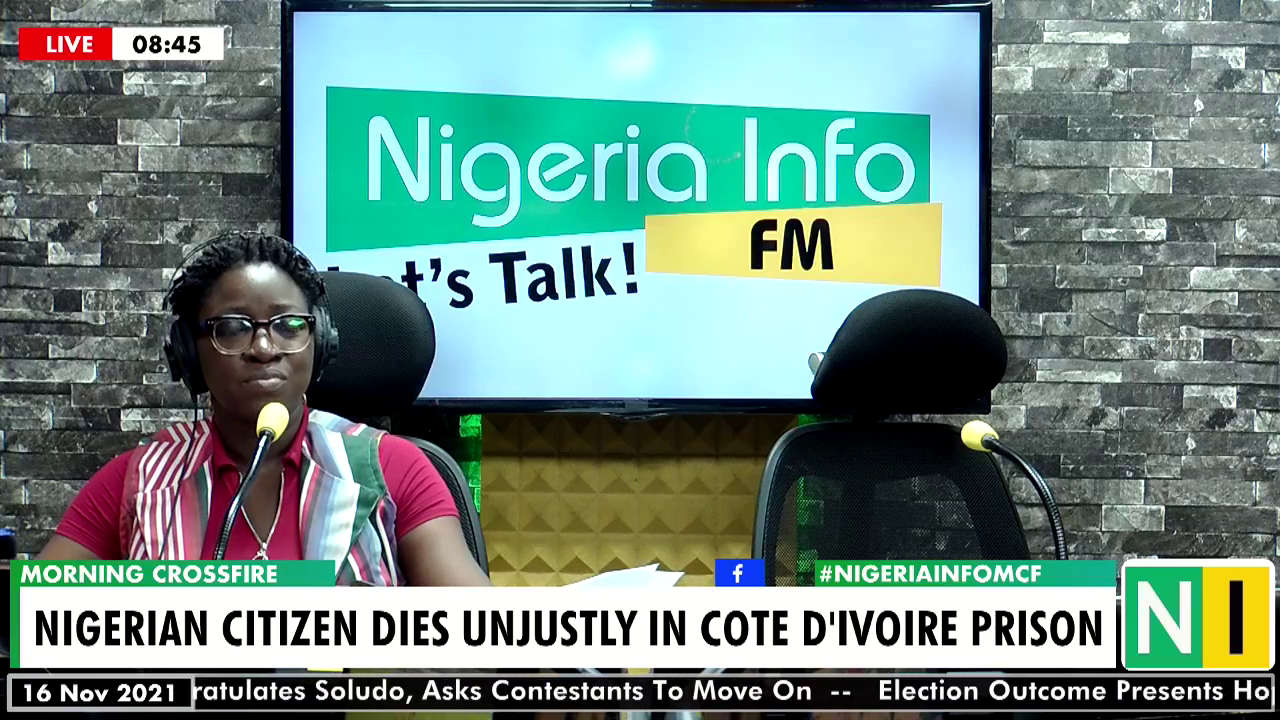 West Africa Weekly Reporter, David Hundeyin, has claimed that the death of Itunu Babalola, the Nigerian lady who died in an Ivorian prison, as a result of corruption by the Nigerian embassy in Abidjan, Ivory Coast.
Speaking on Nigeria Info's Morning crossfire, Hundeyin, insisted that the embassy used Itunu's case as a means to make money and exploit her family rather than defend her.
Recall that Itunu had been caught in a legal battle after reportedly turning down a settlement of N100,000 for her stolen property which cost about N300,000.
Her decision to go to court took a turn after the prosecutor in partnership with the police allegedly turned the case and accused her of human trafficking. She was sentenced to 20 years in prison, which was later reduced to 10 years.
The Federal Government in response to Itunu's death said that "following painstaking investigations by the Nigerians in Diaspora Commission and the Nigeria Mission in Abidjan, Cote D'Ivoire," it is now confirmed the deceased "was wrongfully charged and incarcerated for a crime she did not commit."
NIDCOM Chairman, Abike Dabiri-Erewa, however, assured that "Plans are underway to engage the services of a legal Luminary to prove the innocence of Itunu Babalola at the Court of Appeal after the accused had spent two years out of a ten-year jail term for an offence she did not commit.
Watch more of David Hundeyin's revelation below>>>>