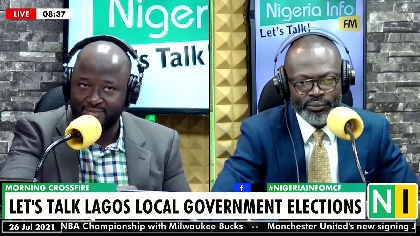 Public Affairs analyst has explained why he believes there was voter apathy at the recently concluded Lagos State Council Polls which was held on Saturday.
Public Affairs analyst Gbolahan Olojede while speaking on the Morning Crossfire with Sheriff Quadry, said he believes people did not vote because they didn't know their candidates. He added that many candidates did not put themselves out there for the electorates to identify with them and failure to do that caused disinterest among voters.
In the same vein, Olojede also mentioned the role of government as one of the reasons responsible for the low turnout of voters.
In his view, the idea that the local government had done nothing to impact the lives of the citizens directly may have contributed to the voters' apathy and caused the electorates to not care.
Watch the full video here>>>>>