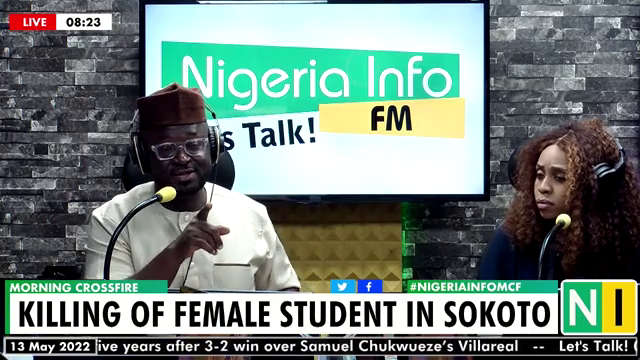 Ustadh Hashim Ibrahim, an Islamic clergyman has blamed the application of Sharia law without understanding as the reason for bizarre actions committed by Islamic extremists.
Ustadh Ibrahim said this on Morning Crossfire following the mobbing and burning to death of Deborah Samuel, a female student of Shehu Shagari College of Education in Sokoto for alleged blasphemy against Prophet Muhammad.
According to the Islamic cleric, Deborah's killing is contrary to Islamic teachings since the Islamic holy book does not direct followers to kill as punishment for blasphemy.
"It's not what God has told us to do, there is no compulsion in religion, " the cleric said.
When the Morning Crossfire host, Sheriff Quadry asked why some Muslims believe they should kill for Allah, Ustadh Ibrahim explained that "people import Sharia ruling that they do not understand."
"You cannot bring a ruling that is sharia inclined on somebody that's non-muslim," he added.
He also said there is nowhere that the Islamic holy book "explicitly" instructs followers to kill as punishment for blasphemy.