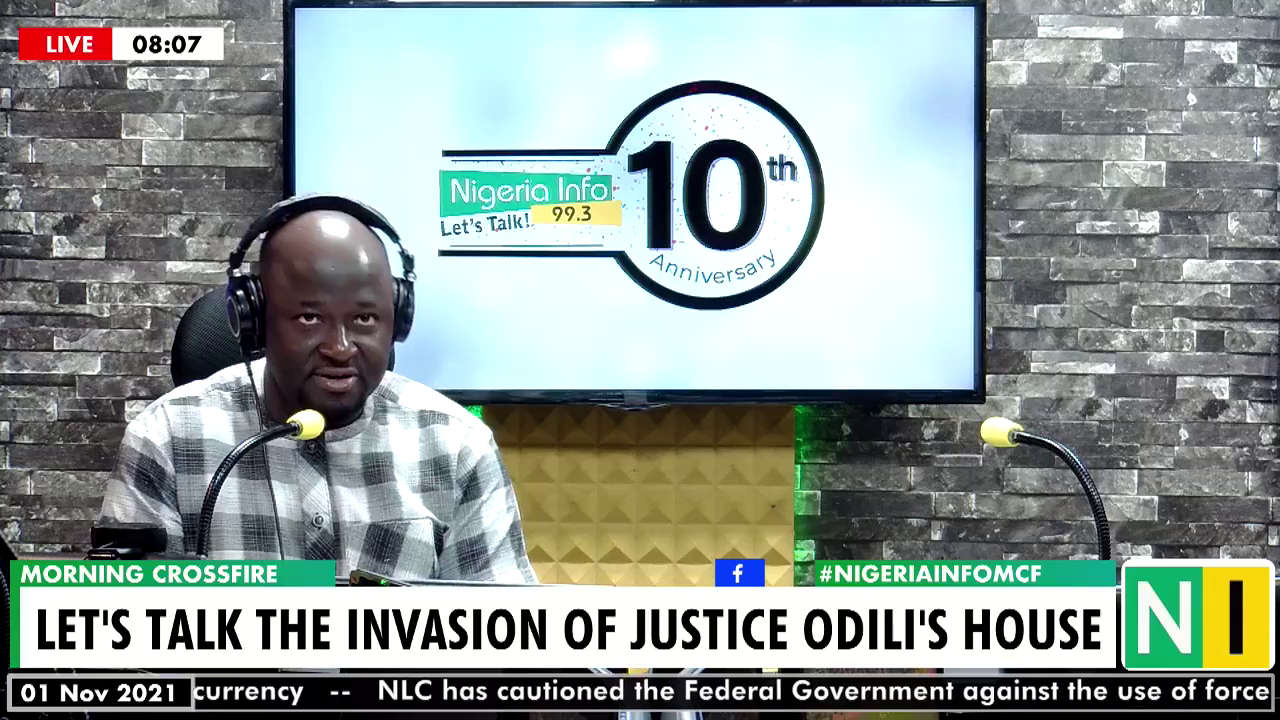 Legal Practitioner, Dr Monday Ubani has explained two reasons which he believes led Abuja Chief Magistrate, Emmanuel Iyana to sign a search warrant that allowed the invasion of the home of Supreme Court Justice, Mary Odili by security operatives in Abuja.
Dr Ubani, who is Chairman of Nigerian Bar Association Section on Public Interest and Development Law (NBA-SPIDEL) said this could have happened due to the carelessness of Magistrate Iyana in checking the details of the search warrant, which according to him (Ubani) had a lot of deficiencies.
He further said that another reason could be that he was ordered by a "higher power" which made him overlook the deficiencies of the search warrant and made him sign it.
Dr Ubani also reiterated the NBA's commitment to investigating what really happened especially after the DSS, Attorney General of the Federation, Abubakar Malami and the Economic Financial Crimes Commission, all denied having anything to do with the invasion.
Recall that news broke on Friday about a home invasion carried out on the home of Supreme Court Justice Mary Odili by the joint Panel Recovery Unit of the Federal Ministry of Justice following a petition by a whistleblower, Aliyu Umar.