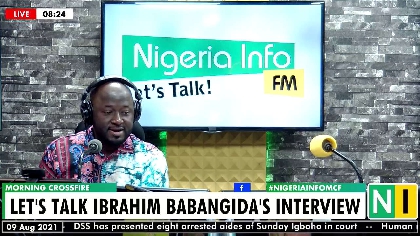 Political analyst, Kenny Okokugbo has explained why he would rather zones be considered before competence in picking Nigeria's President.
Kokugbo said this on the Morning Crossfire with Sheriff Quadry while reacting to an interview with the former military president, Ibrahim Babangida.
Babangida had in a TV interview said Nigeria should elect a competent leader and forgo zoning come 2023, but Okokugbo disagrees with him.
Watch his argument below>>>>