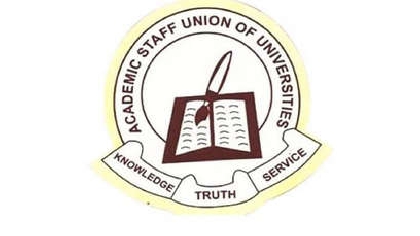 The Academic Staff Union of Universities has revealed that it intends to resume the industrial action it suspended since December 2020 as the Federal Government has allegedly failed to honour many of the agreements it signed with the Union.
The Chairperson, ASUU, Abubakar Tafawa Balewa University, Bauchi, Dr Ibrahim Inuwa, told journalists at the Union's Secretariat.
According to Inuwa, over seven months after the MoU was signed to end the last strike, only two out of the eight issues have been addressed by the FG.
According to him, the only issues that have been addressed include salary shortfall and visitation panels to federal universities. Other such as: earned Academic Allowance, Funding for revitalisation of public universities, Salary shortfall, Proliferation of state universities and Visitation Panel, Renegotiation, Replacement of the Integrated Payroll and Personnel Information System (IPPIS) with the University Transparency and Accountability Solution (UTAS), withheld salaries and non-remittance of Check-off Dues have been left unattended.
He said, "Renegotiation of the 2009 agreement which would have been completed within eight weeks from the date of inauguration of the committee has up till now not been concluded, even though the Committee was inaugurated since December 2020.
"The Federal Government of Nigeria willingly agreed that the UTAS will replace the IPPIS as a payment platform in Federal Universities after it passed an integrity test. However, soon after the agreement, agents of the FGN are doing everything possible to frustrate the coming of UTAS onboard."