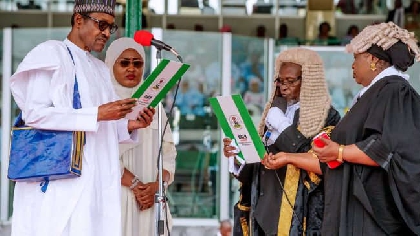 Former Deputy Senate President, Ike Ekweremadu, has advocated the amendment of the 1999 Constitution to reflect a single-term rotational presidency.
This move according to him will help Nigeria eliminate the "distractions, manipulations, divisiveness, and excesses that come with quest for a second term of executive offices."
He added that "It will as well ensure that power rotates more frequently among the various sections and groups."
"If people are sure that it will get to them, the struggle for it by various sections will be less desperate.
"Besides, it is better if every President or Governor understands that he or she has only a single term to begin and complete all his or her good works," he said.