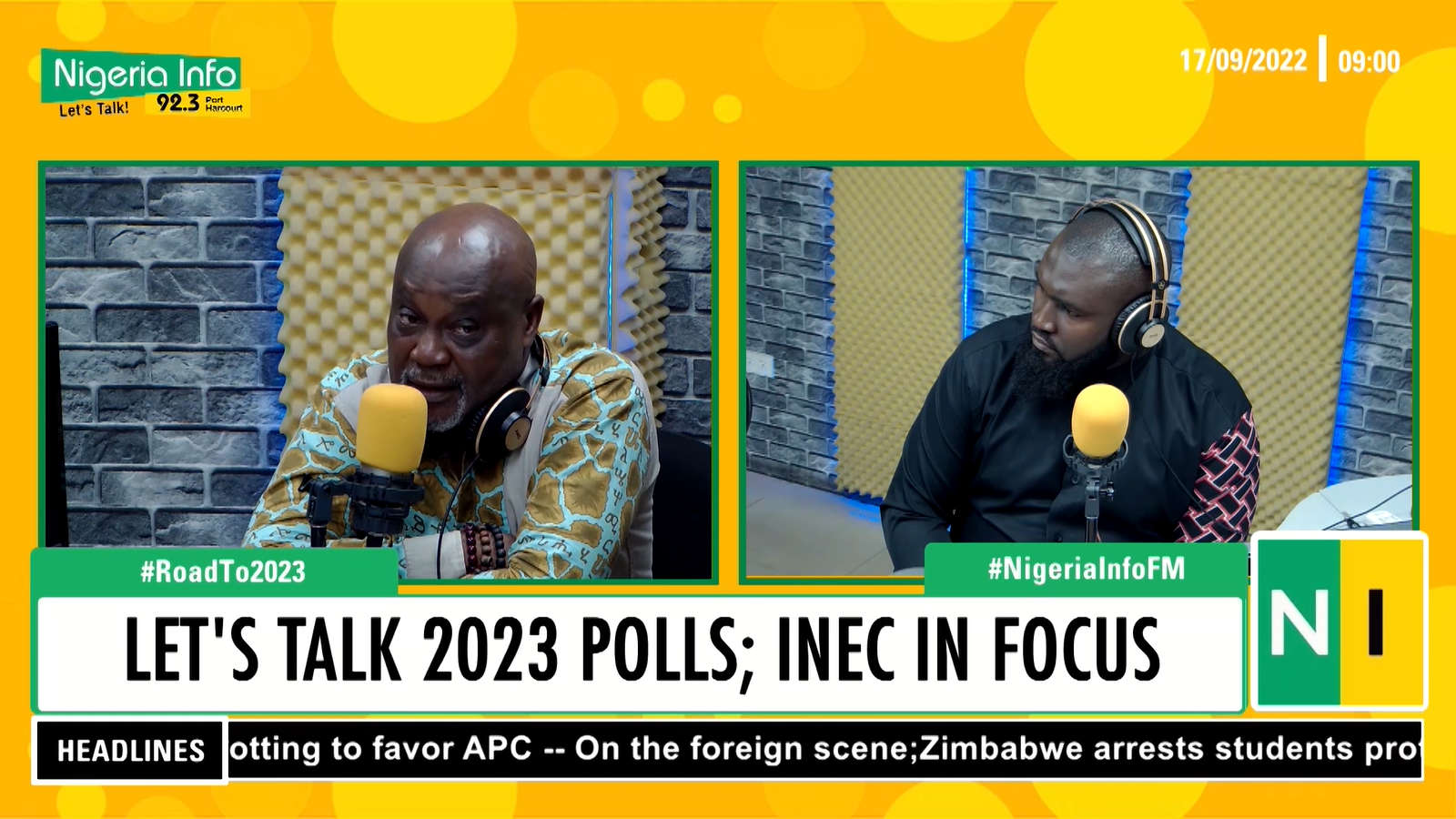 Journalist and public affairs analyst, Ogbonnaya Nwuke, has called on the Independent National Electoral Commission to focus on its objectives and not give in to distractions.
Mr Nwuke said this on Nigeria Info's political programme, Road To 2023, where he told Sam Chinedu that some people may be out to distract the commission ahead of the 2023 Elections.
He believes INEC has recorded some achievements in the governorship elections conducted in some states and should be given a chance to prove itself in the 2023 elections.
See video below >>>>