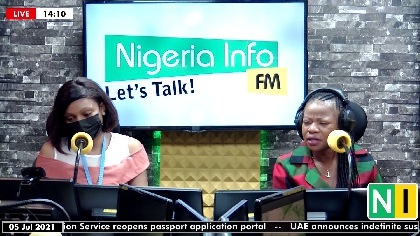 You may liken Dr Henry's (not his real name) story to that of the proverbial grass that suffers when two elephants fight.
Dr Henry works as a resident doctor at a federal institution. He was a happy man when he got married in February this year. Unfortunately, he is no longer smiling because his salary has not been paid since the second month of this year, just after he got married.
The two elephants in this case are the National Association of Residents Doctors (NARD) and the Federal Government of Nigeria. And it seems the ongoing drama between them is not ending anytime soon. After the court ruling by the National Industrial Court in Abuja asking resident doctors to resume work, NARD through their lawyers has appealed the ruling.
While these two elephants battle it in courts and on media, your next-door resident doctors today in the Sunny Side tell you where the feet is hurting.
Dr Fred Unuigbokhai and Dr Tobi were on hand to explain to Joyce what Dr Henry, like many other resident doctors is fighting for >>>>