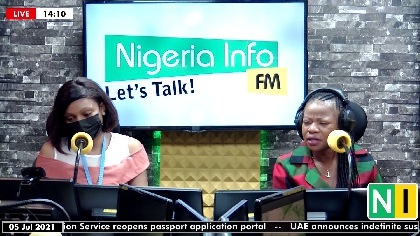 I believe I was still in primary school the last time someone threatened to report me to my mother.
Host of Nigeria Info's Sunny Side, Joyce Onyemuwa probably recalled her primary school days when a caller told her "if your mum is here, I would have said give me her number let me talk to her."
What led to this? You may ask. The conversation centred on marriage and why society accepts that men can get married when they are much older but frowns on women who do the same. Joyce stated she believed marriage should be for love and nothing else. Suddenly, the caller dropped the bomb.
It really was an interesting conversation. Listen to it here>>>>