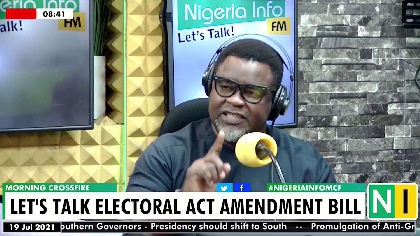 ....Decision is a gang-up by the political elite - Liborous
Public affairs analyst, Liborous Oshoma has opined that the decision of the National Assembly to expressly allow INEC to transfer election results electronically takes away the independence of the commission.
The Senate on Thursday, while considering the Electoral Act 2010 Amendment Bill, voted that "The Commission(INEC) may consider the electronic transmission of results, provided the national coverage is adjudged to be adequate and secure by the National Communications Commission (NCC) and approved by the National Assembly."
But in his argument, Oshoma maintains that the Senate should have stated that but should have left the former provision that stated that INEC should transmit results electronically where practicable.
This new provision according to him takes away the independence of the electoral body.
He added that this decision is beyond party affiliations and is a gang-up by the political elite which could have dire consequences.
Watch the full video here>>>>