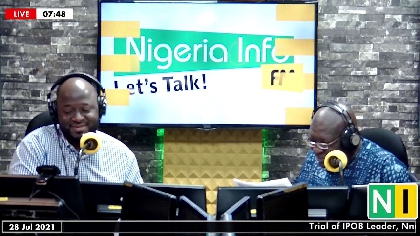 In a reaction to the Presidency's decision for the State House staff to swear an oath of secrecy in a bid to protect classified information, Jimi Disu considers the swearing of oath protocol before taking office as a wasteful exercise.
During his analysis with Sherif Quadry on Dailies Today, Jimi stated that "the public officials take an oath for the sake of it as they do not keep to their pledge"
He further explained that the public officers will contradict the oath immediately after taking it.
Speaking on the State House staff's tendency to divulge classified information, Disu said these leaks are there because of the division caused by imbalance and injustice. This according to him has taken away the patriotism of civil servants.