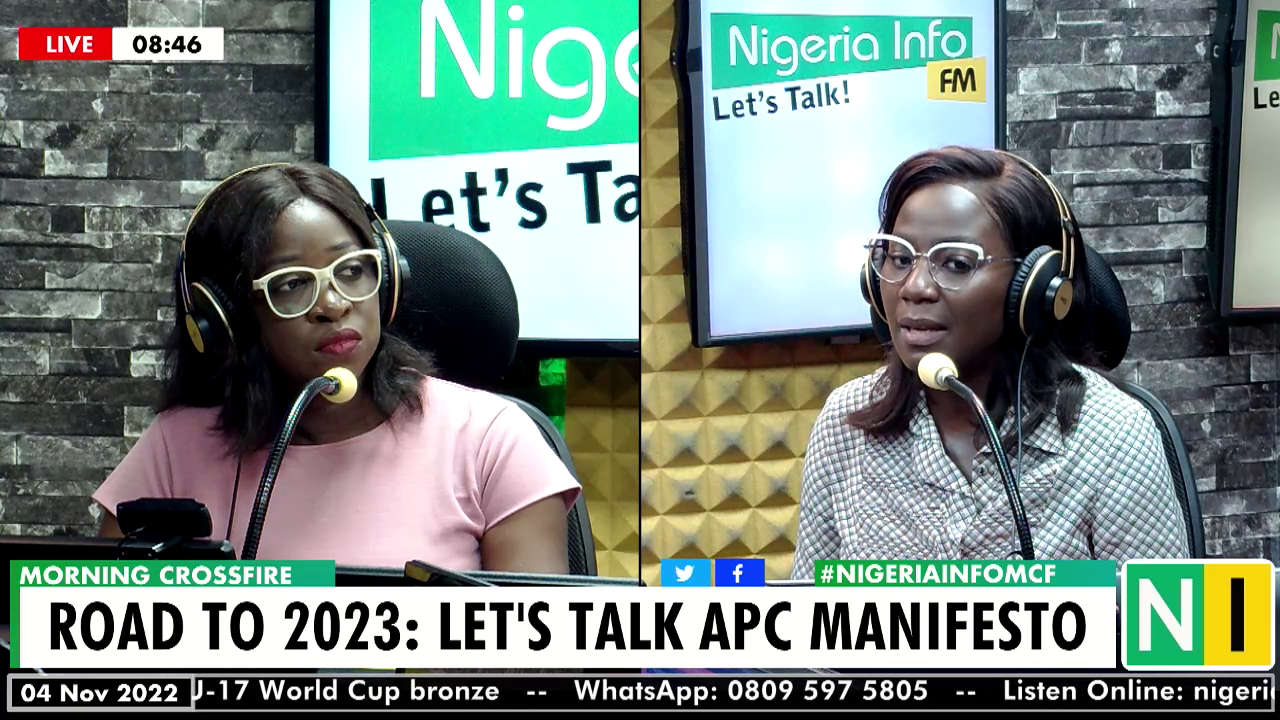 The manifesto of the All Progressives Congress presidential candidate, Bola Ahmed Tinubu, is for the poor.
Olu Arowolo, a member of the Campaign Organization, revealed this while breaking down the 80-page policy document on the Morning Crossfire with Wemimo Adewuni.
Explaining further, she said, "one of the major points in the Tinubu manifesto is the determination to grow the GDP by double digits."
"Tinubu has stated his minimum acceptable GDP growth rate is 6% and that is intentional because if our population growth rate is 3%, you need to double that your GDP growth rate in order to continue to create opportunities for more Nigerians and move people out of poverty."
Mrs. Arowolo encouraged Nigerians to vote for Tinubu and Shettima because of their execution capacity and track record of achievement.
According to her, these two characteristics separate them from the remaining presidential candidates.
Moreover, she explained that no one comprehends or articulates some of the policies necessary to move Nigeria forward better than Tinubu when it comes to track record of delivery.
After that, Mrs. Arowolo was asked why Nigerians should trust Tinubu and Shettima, members of the ruling APC, who many will say have failed to deliver their previous promises.
She said the answer depends on how Nigerians define "delivery," insisting that Buhari's administration has made some progress.
"What the Tinubu/Shettima administration is saying is that things that have been delivered, they will implement, expand and improve upon."
She finally asked Nigerians to judge the content of what the candidate is proposing and form an opinion from that.
"They should also keep in mind, does this candidate have the execution capacity ability? Does he have the ability that will help him deliver on these plans? Has he done so before? Then make their judgment."
She went on to explain some of the achievements of Tinubu in Lagos State.
Watch the video below.