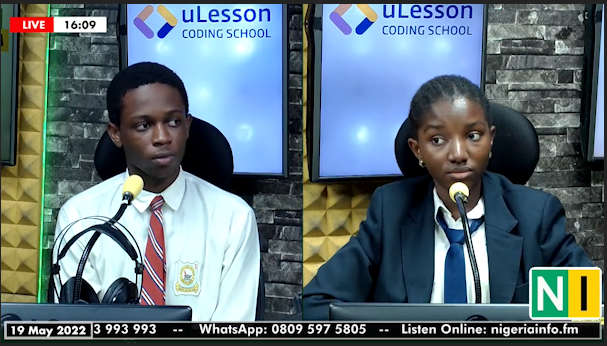 14-year-old Esther Bewaji of Silversands Hall School, Lekki has secured the last semifinal spot at the ongoing 'I Beg To Differ' student debate tournament on Nigeria Info.
Bewaji faced off against 15-year-old David Chukwuemeka Edwards from The African Church Model College for a place in the semifinals.
In support of the motion; 'Governments Can Be Stopped From Owing Salaries', Bewaji said that incessant corruption among the political class and the existence of ghost workers in the public sector are major reasons why the government cannot stop owing salaries.
Her opponent insisted that proper implementation of science and technology will help plug leaks in the public sector to enable the government pay salaries.
Bewaji was subsequently considered the winner and will be joining Hameed Olarenwaju, Kolade Stephen, and Qoowiyyah Wuraola Salam in the semifinals of the tournament set to begin on Monday, 23rd May.