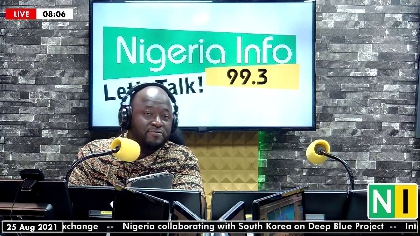 The Presidency has defended the federal government's borrowing culture saying it is better to take loans for infrastructural development than to take loans that will be stolen.
Senior Special Assistant to the President on Public Affairs, Ajuri Ngelale, said this on the Morning Crossfire with Sheriff Quadry.
He was speaking about major infrastructural projects undertaken by the Federal Government when a Morning Crossfire listener called in to find out if these projects are funded by revenue generated or with loans that have little or no plan for repayment.
In response, Ajuri went ahead to explain that these infrastructural projects are not only funded by loans.
He elaborated on other means for funding these projects.
Watch his explanation below>>>