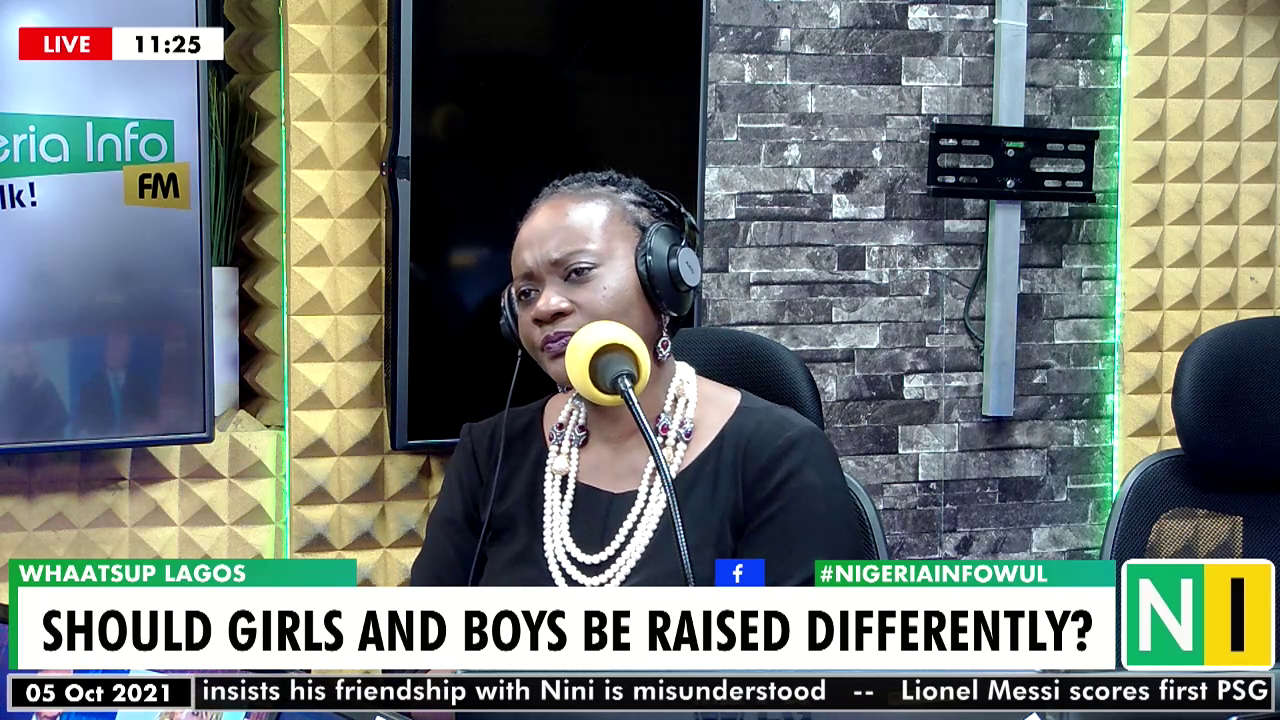 Developmental Psychologist, Dr Ruth Goma has faulted parents and caregivers who raise children based on gender. 
Dr Ruth was speaking on Family Talk with the Tekes when she observed that Nigerians think raising kids is all about domestic chores.
"We are not talking about cognitive ability, taking over the corporate world, travelling to Mars and doing dynamic things."
"We are thinking of pounding yam and cooking soup."
The life coach advised parents not to see gender when raising kids and instead focus on raising kind and capable adults.
Watch the conversation here>>>