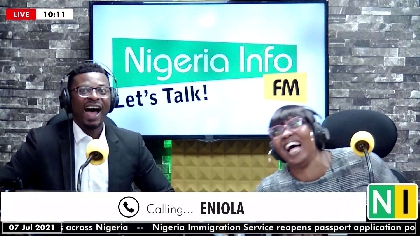 Ever had that awkward midnight conversation with your partner? You know the one where the missus wakes you up at 2am in the dead of the night and says: we need to talk. No man wants to have that but we all eventually do.
Three callers on Nigeria Info's Whaatsup Lagos told Collins and Andrea Teke what went down in the other room when they were awakened suddenly.
Ann says it's her husband who wakes her up for midnight conversations and she always looks forward to it.
Timothy says his wife suddenly woke him up one day to ask if he was cheating, he lost his sleep for the rest of the night and called a family meeting the next morning.
Chris believes the midnight conversations are necessary especially if your wife is a "spiri koko" (spiritually minded) person like his wife.
How did your midnight conversation in the other room go? Tell us about it in the comment section below.