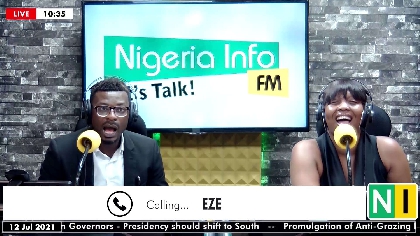 "What is on the moon that you've not seen, what is about the honey that you have not tasted?" Malik asked on Nigeria Info's Whaatsup Lagos with the Tekes.
It's not like the Tekes are about starting a campaign on scrapping honeymoon. They simply asked an innocent question but Malik took it a step further. He said he would rather spend on his children or surprise his wife with a gift than go on a honeymoon.
Another caller, Temi said she didn't go on a honeymoon after her wedding because she was in the middle of a work project. It is seven years after her wedding now but she still plans to go on one.
Listen to their conversation here>>>>