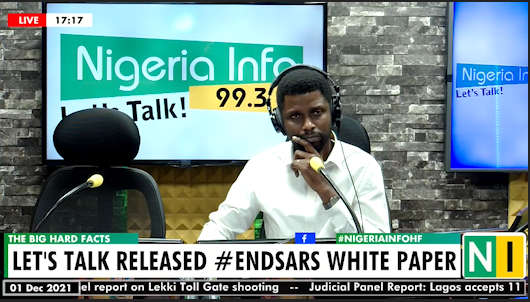 Legal practitioner Tunde Kolawole believes the action of the Lagos State Government is in sync with past antecedents of elites when it comes to implementing panel reports.
Kolawole, while speaking on Nigeria Info's Hard Facts, insists that reports such as; the national conference, Oputa Panel report and many more are yet to see any form of implementation by the government.
According to him, reports/recommendations by the EndSARS panel will not be implemented because such a report will indict some elites who benefit from the mischief in the country.