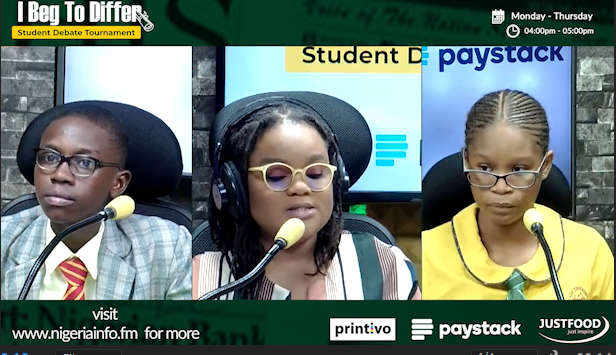 14-year-old Abayomi Ogunleye is through to the quarterfinal stage of the 'I Beg To Differ' debate tournament after an intense debate with 16-year-old Kelechi Deborah Ikoro.
Both participants debated the question "Big Data's Benefits Outweigh Its Dangers"
Ogunleye, who spoke in support of the benefit of big data, argued that big data is crucial in maintaining essential services in our world today.
In her argument, Ikoro argued that big data is prone to hacking, hence leading to the leak of user data.
Ogunleye emerged the winner of the day's debate session, thus progressing to the next round of the tournament.