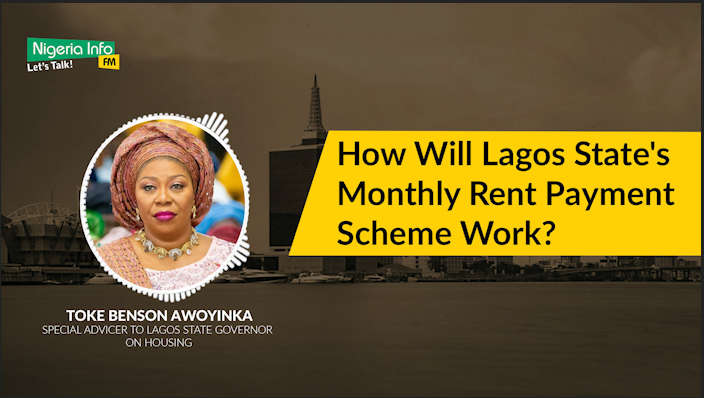 Participants of the Lagos State Monthly Rent Payment Scheme will be required to verify that not more than 33 percent of their monthly income is used for rent.
The revelation was made by Toke Benson-Awoyinka, a special adviser to the Lagos State governor on housing.
Speaking on Nigeria Info's Hard Facts, Awoyinka said the verification process aims to ensure the scheme is void of defaulters.
You would recall that the Lagos government had in January 2022, launched a housing scheme in collaboration with the private sector, to support tenants and landlords regarding rent remittance.
Speaking on the process and registration for the scheme, Awoyinka stated that the scheme can make rent payments to any landlord in Lagos.
She indicated that registration for the scheme will be done by the tenants and not the landlords.
Awoyinka noted that in situations of default, the scheme has put in place an insurance system and advance payment plans to mitigate against such situations.
As for who may qualify for the scheme, the special adviser revealed that it is open to all Lagos residents with a verifiable source of income.