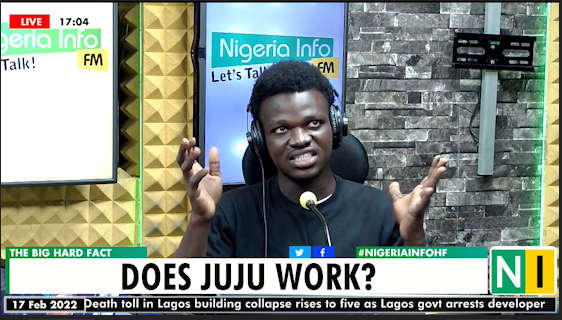 Gbenga Adewoyin, a social media activist is throwing open a challenge to anyone who can prove the existence of juju for a price of N2.5 million.
Adewoyin who was a guest on Nigeria Info's Hard Fact says the belief in the potency of charms are all fake.
He blames illiteracy as a huge contributor to the belief in the existence of juju.
According to Adewoyin, 'people believe in juju because they need something to blame for their problems.'
He explains that anything beyond human imagination is considered magic/juju.