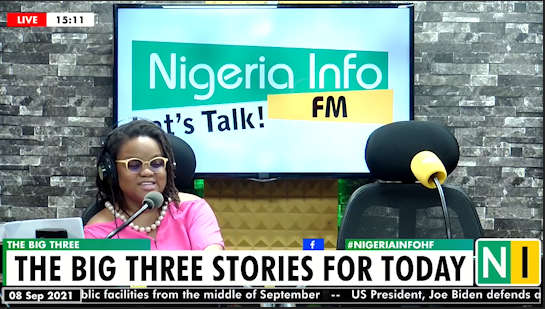 "Let us restructure this country and make the federating units strong" Paul, a caller on Hard Facts says.
Paul insists that "it makes no sense to rob Peter and pay Paul."
According to him, more states would eventually join the likes of Rivers State and Lagos State to collect Value Added Tax(VAT) at the state level.
On her part, Maureen also a caller is of the opinion that, each state should work hard and stop relying on federal allocation.
You would recall that on Wednesday, the Rivers State Governor, Nyesom Wike reiterated going on with his move to stop the Federal Government from collecting Value Added Tax from the oil-rich South-South state.
In the same vein, the Lagos State House of Assembly has passed the Value Added Tax Bil in the state.
The House passed the bills on Thursday with Speaker Mudashiru Obasa directing the Acting Clerk of the House, Olalekan Onafeko, to transmit a clean copy to Governor Babajide Sanwo-Olu for assent.