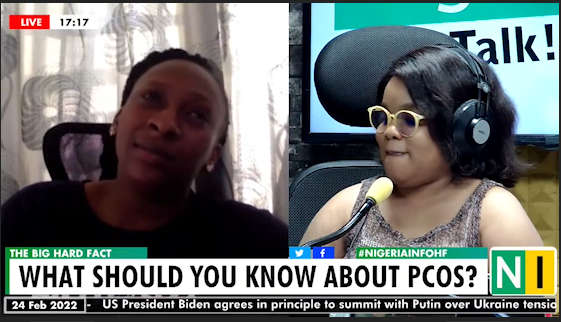 Several academic research indicates that between 10% and 18% of women in Nigeria have been diagnosed with Polycystic ovarian syndrome (PCOS).
Dr Moji Aderonmu, an In vitro fertilization(IVF) Consultant, while speaking on Nigeria Info's Hard Facts, explained that
Polycystic ovary syndrome (PCOS) is a heterogeneous endocrine disorder that leads to several health complications, including menstrual dysfunction, infertility, acne, obesity, and metabolic syndrome.
She stated that there is no one exact way of treating women diagnosed with PCOS, as she says treatment varies from one individual to another.
Watch her explanation here.