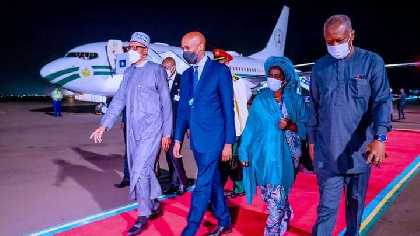 President Muhammadu Buhari has arrived in the Rwandan capital, Kigali for the 26th Commonwealth Heads of Government Meeting taking place from 20 – 26 June.
He departed Abuja on Wednesday and will join other leaders in discussions focused on the progress and prosperity of the Commonwealth's more than 2 billion population.
The theme for the 2022 meeting is "Delivering a Common Future: Connecting, Innovating, and Transforming".
The Commonwealth is a community of 54 independent countries in Africa, Asia, the Americas, Europe, and the Pacific that were former territories of the British Empire.