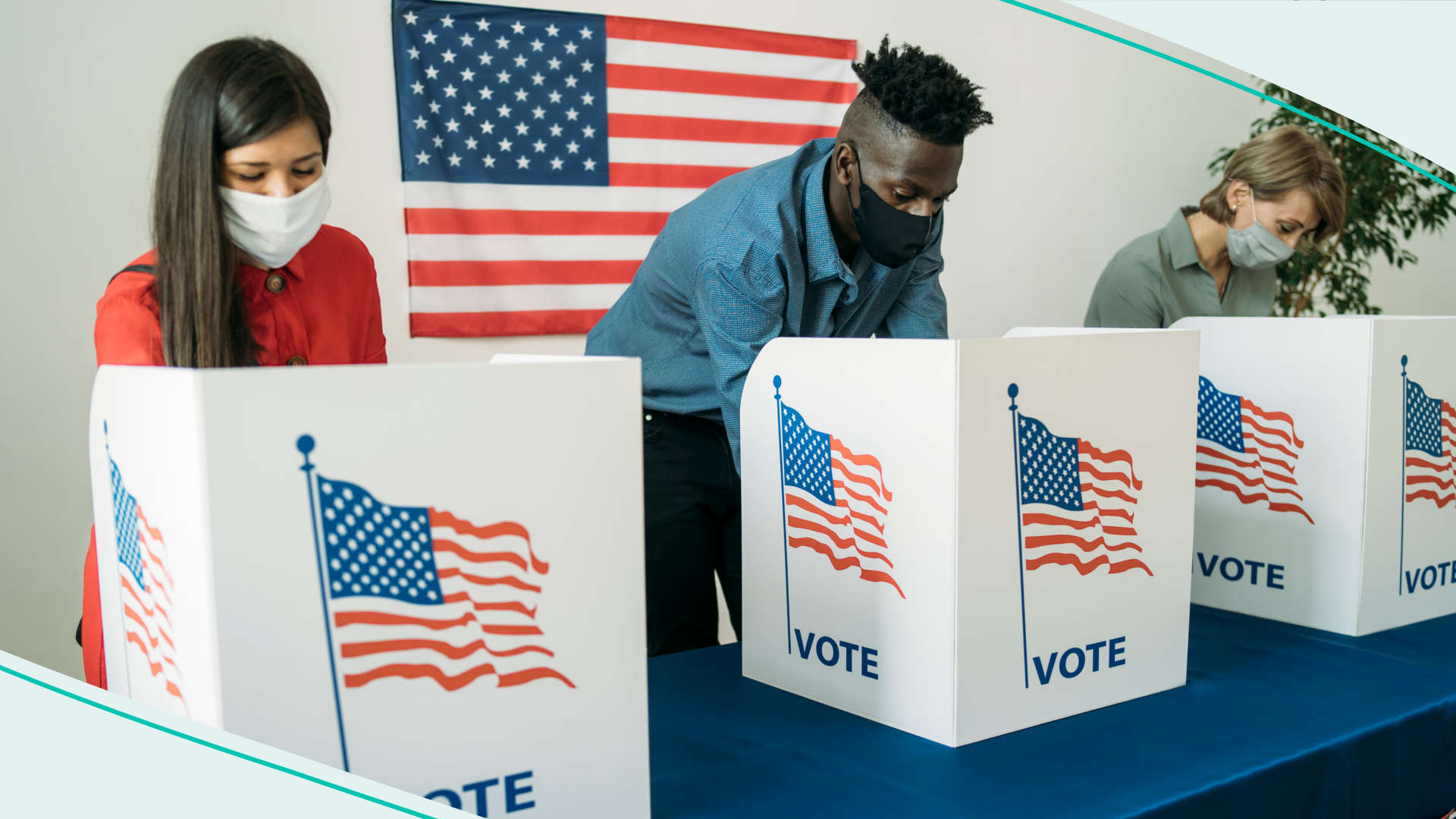 Polls have now opened in some Eastern US states. In today's Midterm Elections, Americans are choosing a third of their Senators, all their US Representatives, 39 out of 50 Governors, entire State Legislatures, and many other State and local officials.
By the end of this exercise, the face of government at all levels may be radically different. Or it may be just the same. Either way, Americans are choosing a path today that will determine how their country reacts to foreign and domestic challenges over the next 2 years.
President Joe Biden isn't on the ballot, but he may as well be. If his Democratic Party loses both Houses Of Congress, he loses almost all ability to make lasting policy in the last 2 years of his first term. A first term which may also be his last. There's already high speculation that he won't run again in 2024. Some take Biden calling his administration "a bridge to the future" as a sign, he plans to endorse a successor rather than run again. But a loss today and tied hands for the next 2 years may clear all doubt.
However, the Dems holding on to the Senate isn't completely out of the question.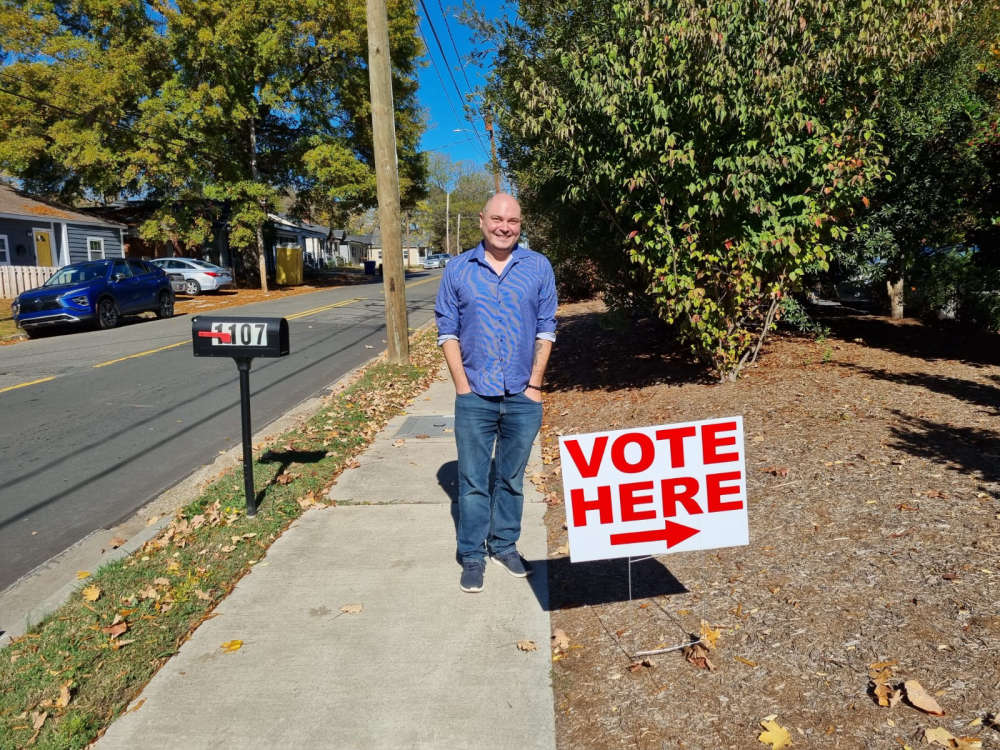 Nothing is precise, but there are 12 very competitive Senate races that will probably decide control there. One, in Nevada, is a dead heat. The Democrats are favourites in 4: Washington, Colorado, New Hampshire and, thinly, Arizona. Republicans are favourites in 7: Utah, Florida, Ohia, North Carolina, Wisconsin, Pennsylvania, and, razor-thinly, Georgia.
With 50 seats in the Senate, the Republicans need to pick up just 1 seat net, to take the Chamber. The Dems have 48 seats but hold the Chamber because 2 Independents are aligned with them, and the tie-breaking vote is the Vice President, Kamala Harris. They'll be hoping to pick up 2 net seats at least, but will settle for not losing any.
Of the 4 battleground races where Dems are the favourite, they are the incumbent. The Republicans currently hold 6 of the 7 seats where they're favoured. They're hoping to flip Georgia. Many pollsters are predicting a run-off between football legend Herschel Walker and incumbent Democrat Pastor Raphael Warnock. Warnock was elected alongside Biden 2 years ago, with shocking results in Georgia which usually votes Red at the state level.
That the seat is in play again shows just how difficult it is for the president's party to retain momentum heading into the midterms. Historically, President's parties lose midterms. Americans tend to punish the party for their frustrations with the President when the honeymoon wears off. And the marriage with Biden has been rougher than most. Americans are experiencing high inflation, which is drowning out Biden's great employment numbers and other economic indices. Republicans have campaigned hard to make these elections about the economy, while Democrats want it to be about… anything else.
Part of the problem has been Democrats' mixed messaging. They saw a bump in polls during the Summer, when the Conservative-dominated Supreme Court overturned Roe vs Wade, allowing States to outlaw abortion. It looked for a moment there like American women would punish the Republicans for it. But as the weeks passed, the economy became more prominent in the conversation. And perhaps Democrats were unable to keep the Roe messaging front and centre. Instead, we saw Biden campaign heavily on the need to preserve democracy. He pointed to Election Denial and the January 6th Insurrection as signs that the Republicans were trying to subvert the rule of law. It's unclear whether this messaging resonated enough with the public.
Elections are also of course about local issues. I'm writing from North Carolina, where school vouchers are a big issue. While Democrats favour direct funding to public schools, Republicans are pushing for the Government to give education grants to parents, letting them choose where to send their children. Abortion is also a big issue here, as the State has become a haven for women from neighbouring states that have outlawed it since Roe.
In Arizona, where I was last week, immigration is another ballot issue. The Republicans accuse the Democrats of ignoring a serious national security threat, while the Dems accuse the GOP of fearmongering.
But beyond WHO people are voting for and WHY, this election is also about the HOW. Two years ago, a sizeable and loud minority of Republicans challenged the electoral process. But long before January 6th, voting processes were already a divider between the parties. Democrats have tended to advocate increasing voting options and lengthening the Mail-In Voting period.s. Republicans have advocated shorter and narrower voting, shorter counts, and extra authentication steps. They say these are necessary to prevent voter fraud. Dems say voter fraud is microscopically uncommon, and so these measures are really about disenfranchising voters, especially poor voters of colour.
Over the years, each party has tried, over the years, to shape the electoral laws of the states and counties they control, and undo the other's work. That's why today and in the coming days, we will see dozens of distinct processes for when registration stops when mailed votes are no longer accepted, whether in-person or mail-in votes are counted first, whether counting stops at a fixed time or when ballots are done, and who can be present when counts are done. And of course, the various election results from all these systems will determine the next group of people who get to change those systems. In fact, changes to the system are also an electoral issue.
All told, today's US Midterms is as much a battle of narratives and priorities as it is a battle of parties. The outcome will tell us which of these competing issues REALLY mattered the most to America's people, and which were overblown by politicians, the pollsters, and the press.
Hard Facts: Disturbing America
Hard Facts host Sandra Ezekwesili is in the US covering the 2022 midterms, on the invitation of the State Department's Foreign Press Center.
During the first 2 weeks of November, Sandra will be sharing her observations from the Campaign Trail in Arizona and North Carolina.