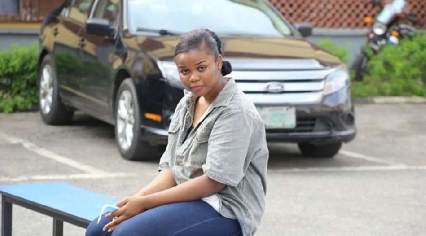 ...I don't have anything to do with his death...
Chidinma Ojukwu, the 21-year-old student of the University of Lagos (UNILAG), has denied any involvement in the death of Usifo Ataga, Super TV CEO.
This comes weeks after the accused claimed responsibility for Ataga's death in a public briefing by the Police.
However, Chidinma in a recent interview with Crime Fighters revealed that she only admitted killing the Super TV CEO due to pressure.
According to Chidinma, she had met the deceased in a pool of his blood when she returned from where she had gone to get food and drugs for the pair.
"I didn't involve anybody. I don't know who must have come into the apartment. Definitely, somebody did that but I don't know who that person is. I don't know what happened when I left the room to buy food. Because of what I did after by not alerting the police and also withdrawing money from his account, I feel guilty for what happened but I did not kill him," she said.
"I believe someone knew where we were and waited till I left before they entered. Due to pressure and insistence of the security operatives that nobody entered the room apart from the two, I resolved that since no one believed me, let me just take the blame," she added
Chidinma who also spoke about the withdrawal made on Ataga's account claimed that her decision to withdraw money from Ataga's account after his death was because the deceased had promised her the amount before the unfortunate incident.
"I just withdrew the money because he had already promised me, it's not like I had anything to do with his death. I don't have anything to do with his death," she said.