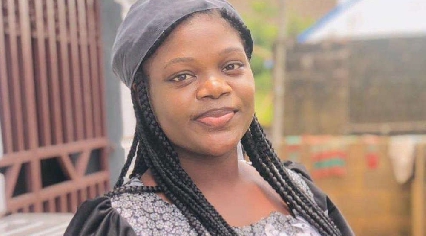 The Lagos State High sitting at Tafawa Balewa Square has ordered BRT driver Andrew Nice Ominikoron, to get himself a new lawyer at the next court sitting.
Justice Sherifat Sonaike issued the order following the absence of Mr. Nice's lawyer, Abayomi Omotubora in court on Thursday.
The BRT driver is standing trial for the rape and murder of 22-year-old fashion designer, Oluwabamise Ayanwola and the sexual assault of two other women.
Thursday marked the fourth time Andrew Nice's lawyer was absent in court.
Justice Sonaike warned Mr. Nice that the court would order the Legal Aid Council to take up his case if he failed to show up for the next court sitting without a lawyer.
Earlier, the Lagos State Attorney-General and Commissioner for Justice, Moyosore Onigbanjo had informed the court that the prosecution had five witnesses to testify.
He said the witnesses are two bank officers, an investigative police officer, the team leader from the State Criminal Investigation Department, Panti, and the late Bamise's brother.
The Attorney-General asked the court to appoint a lawyer who will represent the defendant either from the Office of the Public Defender or from the Legal Aid Council.
He emphasized that the action of the defence counsel is aimed at frustrating the case.
Justice Sonaike adjourned the matter until 28 and 29 September for further hearing.