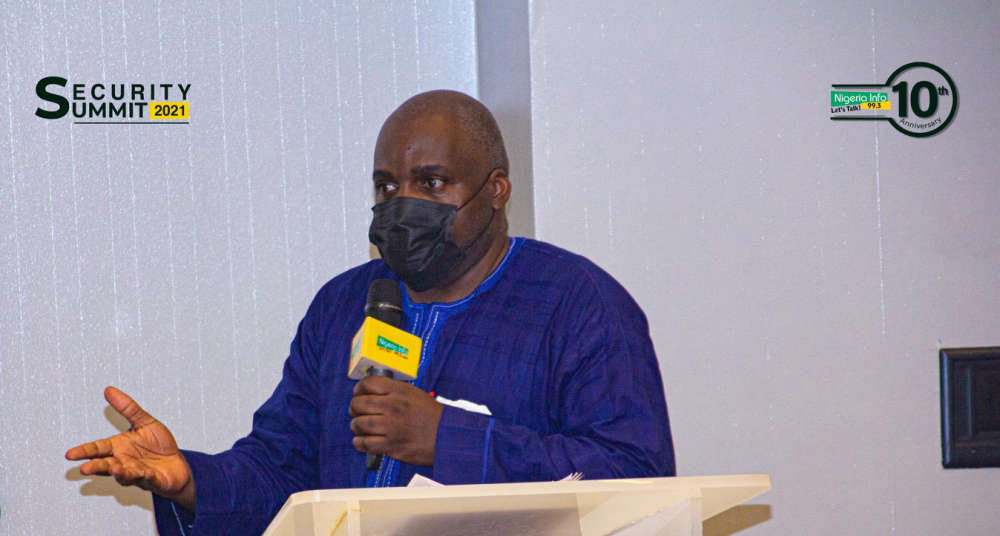 The need to go beyond just military intervention to solve Nigeria's myriad of security challenges was the focus of stakeholders at the Nigeria Info 2021 Security Summit.
All the speakers – politician and educationist, Professor Remi Sonaiya; US Consulate representative, Stephen Ibelli; former military officer, Captain Umar Babangida Aliyu (Captain Blade) and journalist, Rotimi Sankore – all agreed from their various presentations that Nigeria needs to tackle its security challenges with a long-term approach that focuses less on military offensive.
The summit, organized by Nigeria Info to celebrate its 10th anniversary, was attended by a cross-section of the station's listeners.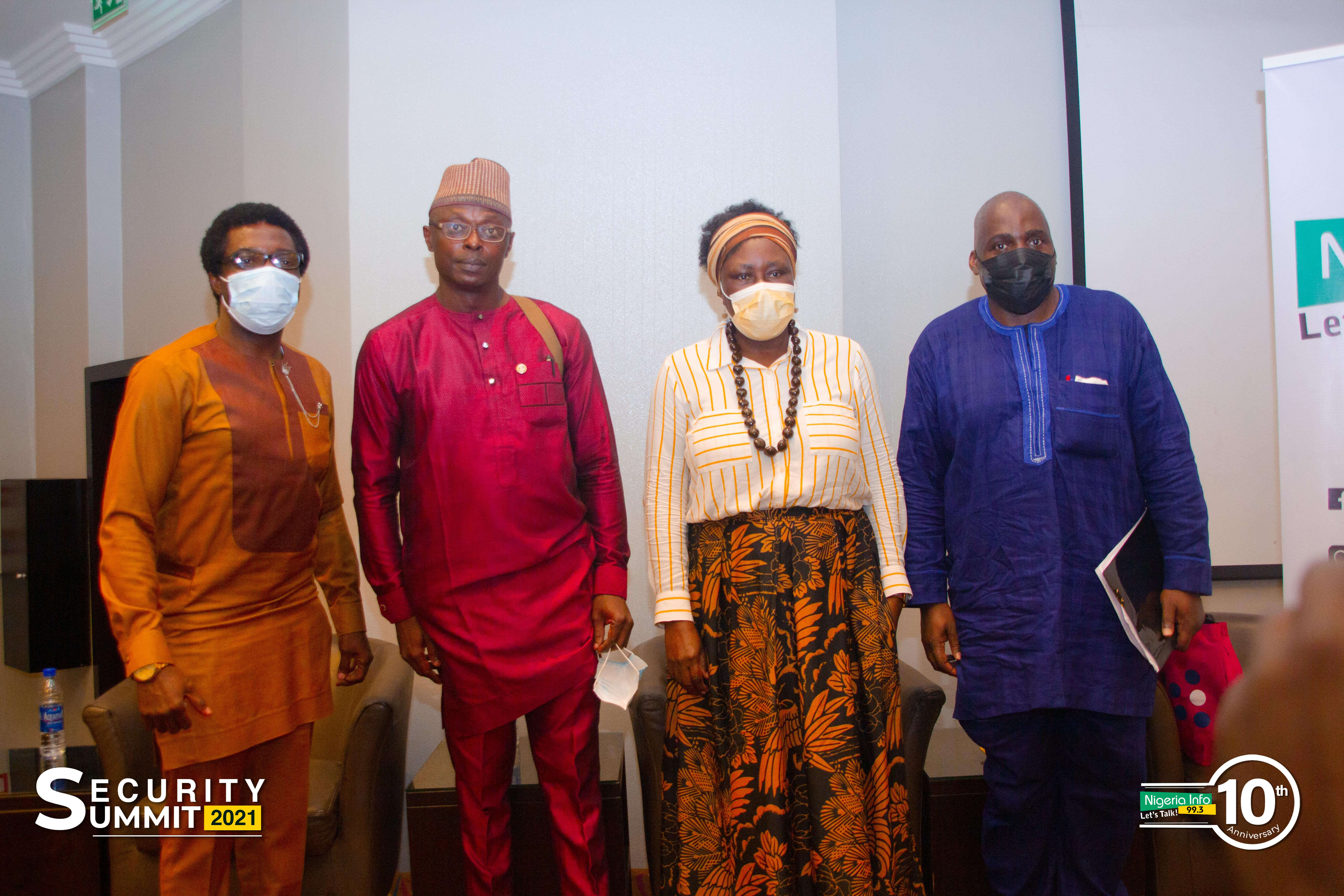 Prof. Sonaiya who was the first speaker stressed the need for Nigerians to focus on the kind of leaders they elect. According to her, "the greatest threat to security are terrible leaders, leaders that do not have compassion for the people."
"Politics as we all know determines the overall quality of life or standard of living of the citizens of any country," Prof. Sonaiya stated.
The 2015 presidential candidate of KOWA party insisted that "the ethical or moral standards to which those who exercise authority subscribe and are held accountable is directly proportional to the kind of life that the citizens will enjoy - whether it will be peaceful and prosperous or poverty-stricken."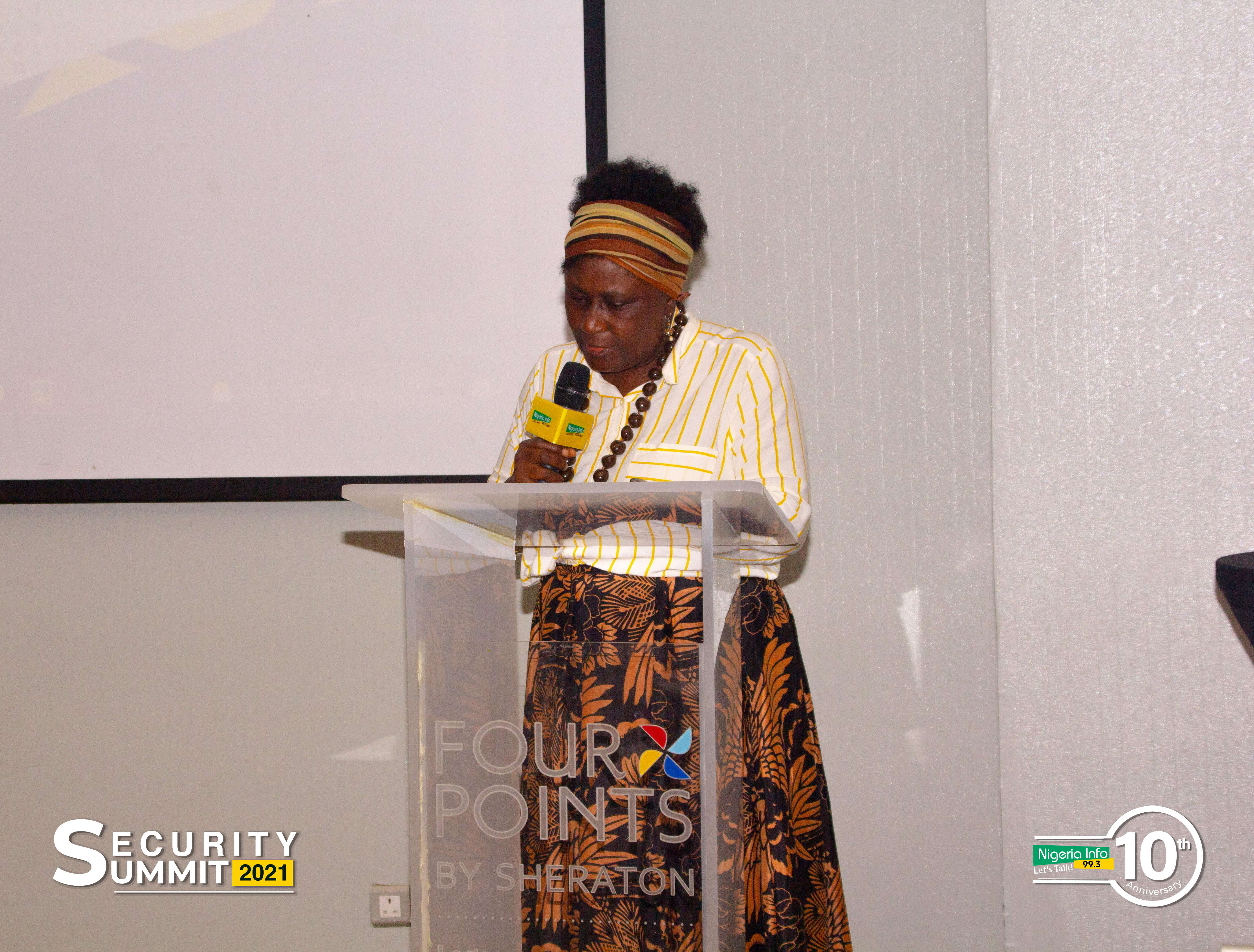 For the Public Affairs Officer of the US Consulate in Lagos, Stephen Ibelli, "more than three hundred and fifty thousand people have been killed in North-East Nigeria since 2009 while about three million people have been displaced across the Lake Chad Basin.
Ibelli insisted that "The trail of death, destruction and incalculable personal loss inflicted by Boko Haram and ISIS West Africa is immeasurable."
Hear him: "Nigeria's North West Region is facing the threat of banditry, a type of organised crime as was mentioned before like armed robbery, murder, rape, cattle rustling and exploitation of environmental resources and these armed groups have terrorised communities, killed and displaced thousands, hindered socio-economic development and threatened democratic governance.
"There is also the farmer-herder conflict worsened by climate change, rising populations and competition for dwindling resources.
"Without security, it is impossible to have the stability and environment that is conducive to robust economic development and capacity building."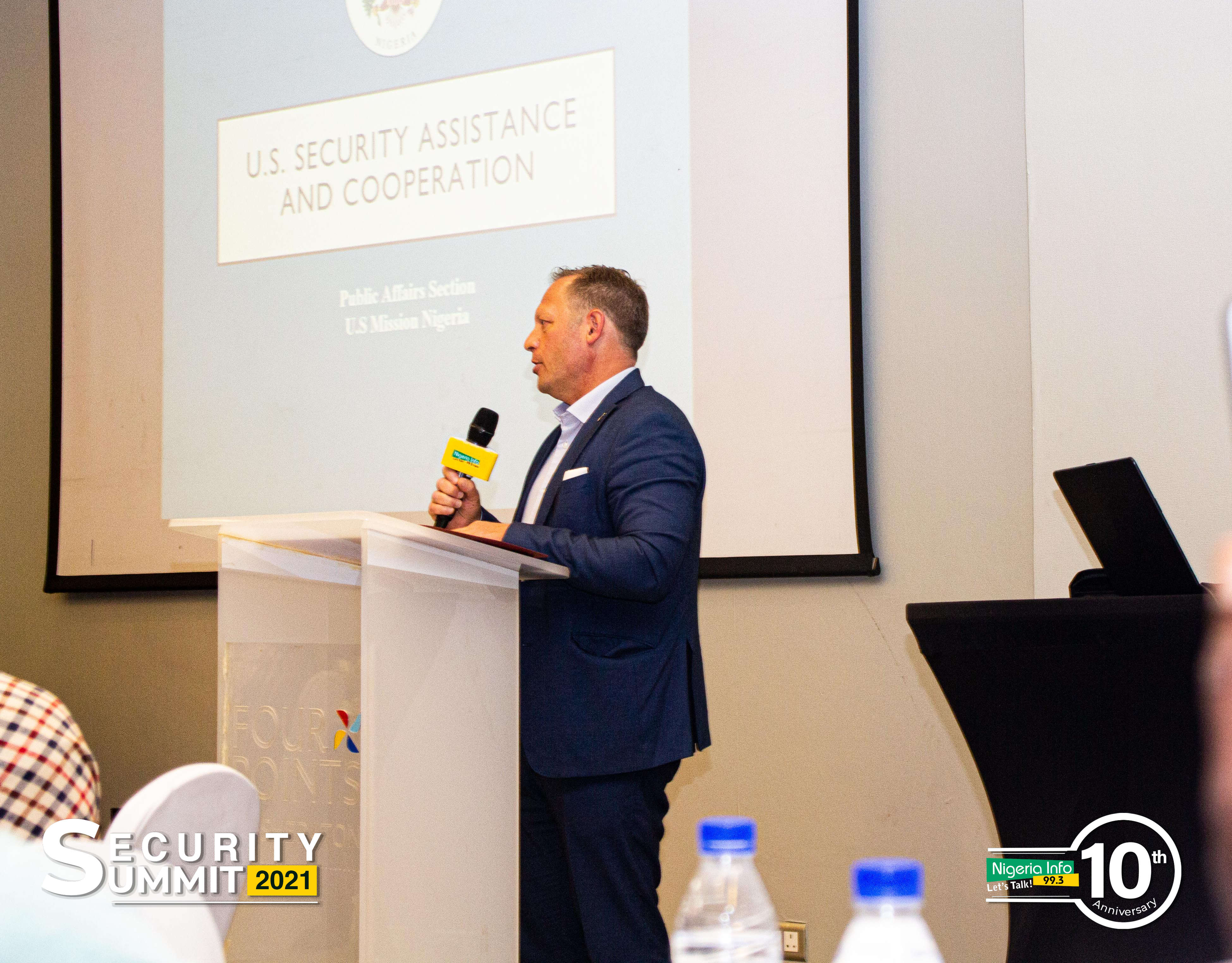 The US Consulate in Lagos Public Affairs Officer pledged his country's continued financial assistance to help resolve the crisis insisting that the US "is the largest humanitarian donor in response to the North-East crisis providing $1.45 billion since 2015 and supporting almost 2 million conflict-affected household."
Ibille added that "In 2020, USA working with its partners NGO Supported 1.7 Million people in North East and North Western Nigeria with lifesaving food and nutrition assistance."
On his part, former military officer, Aliyu Babangida harped on the need for Nigerians to find a way to co-exist peacefully "despite our differences."
"Whether you are a Christian or a Muslim; you are APC, You are PDP; it doesn't matter. The economy has no party, the marketplace has no religion. Despite our differences, we seem to have certain things in common," he noted.
Captain Blade, as he is popularly called, added that Nigerians "have programmed us for the past 40 years (that) we don't even know we are doing the things we do anymore.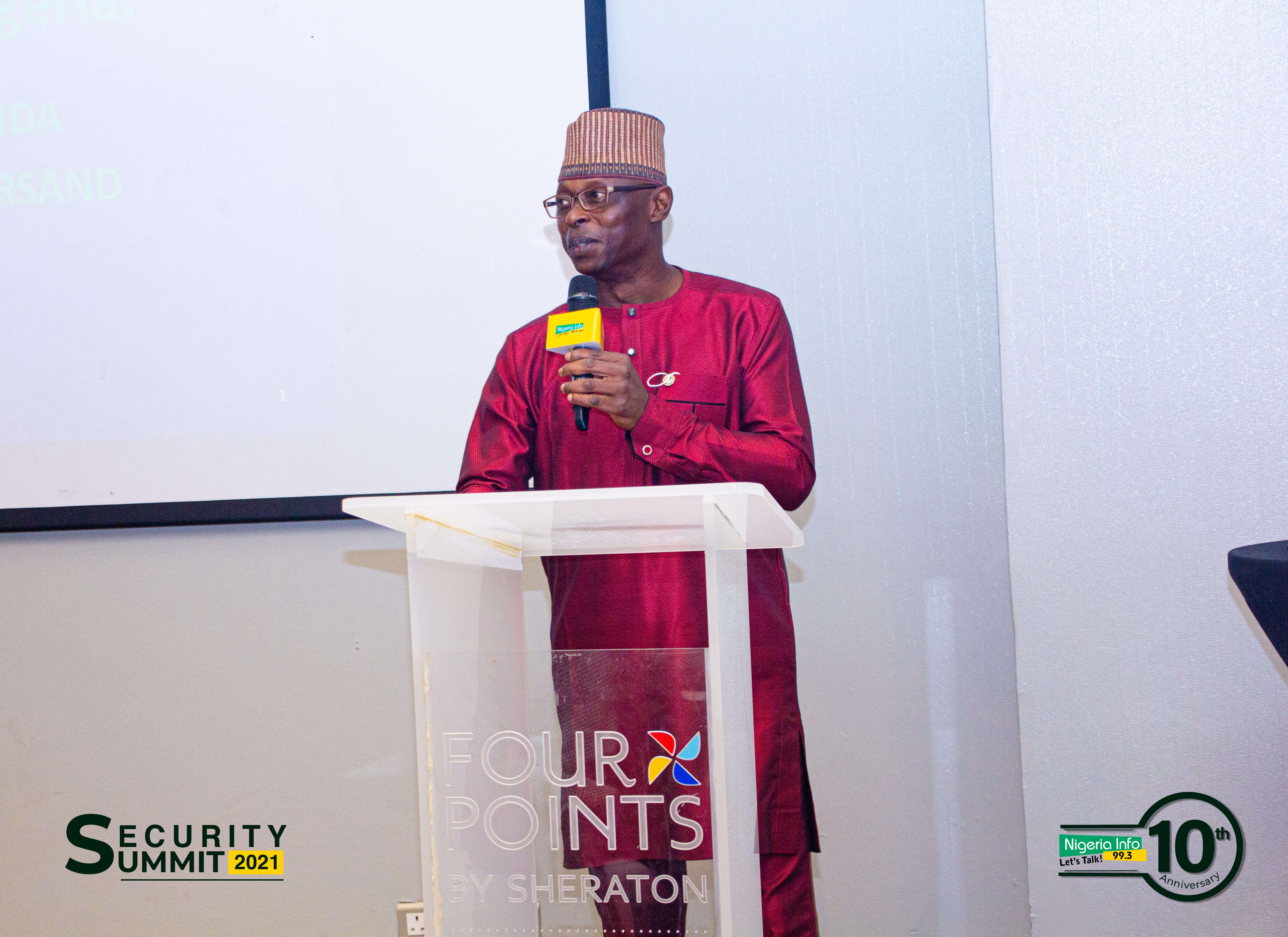 "How come we don't quarrel over hunger? How come we don't quarrel over things like Arsenal and Manchester United?
"We go to viewing centres, we sit down and watch these matches. Then right outside the viewing centre, we remember 'oh he smells like an Igbo man, he smells like a Yoruba man,' what happened?" he quipped.
For journalist and development expert, Rotimi Sankore, he insists "The major cause of insecurity is under development." According to him, "Unless you fix it, you are just wasting everybody's time whether you are a President or Governor."
"12 years ago, there were an estimated 4.4 million children out of school in Northwest Nigeria and under 3million in Northeast but today, it is about 13 million children out of school," Sankore said.
"So, if you match the population growth with the number of out of school children as a percentage of the population, in about ten years from now we will have over 20 million children out of school.
Every additional year of education that anybody has, increases their income potential by 8 to 10%. Tell me the place that is going to suffer the most poverty, that is where the insecurity is coming from.