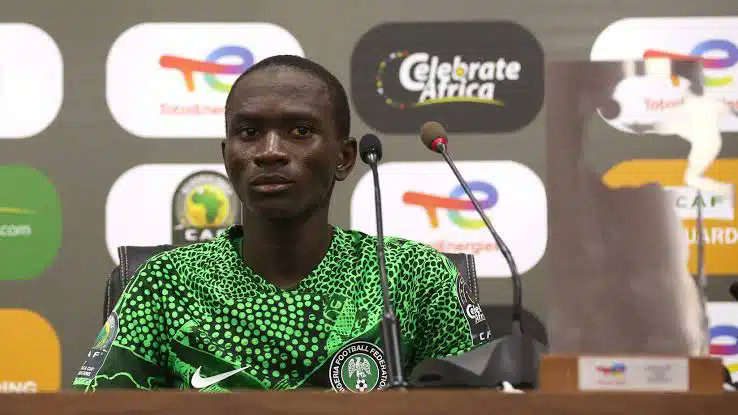 Nigeria's U-17 national team Golden Boy, Yahaya Lawali, is already dreaming of having a successful professional career.
Lawali was the only Nigerian player that made it into the CAF Team of the Tournament from the U-17 AFCON despite his team's quarterfinal exit. He was also named Man of the Match twice during the tournament.
The 16-year-old talked to Abiola Shodiya about the joy and pain of playing for Nigeria at the youth tournament in this exclusive interview.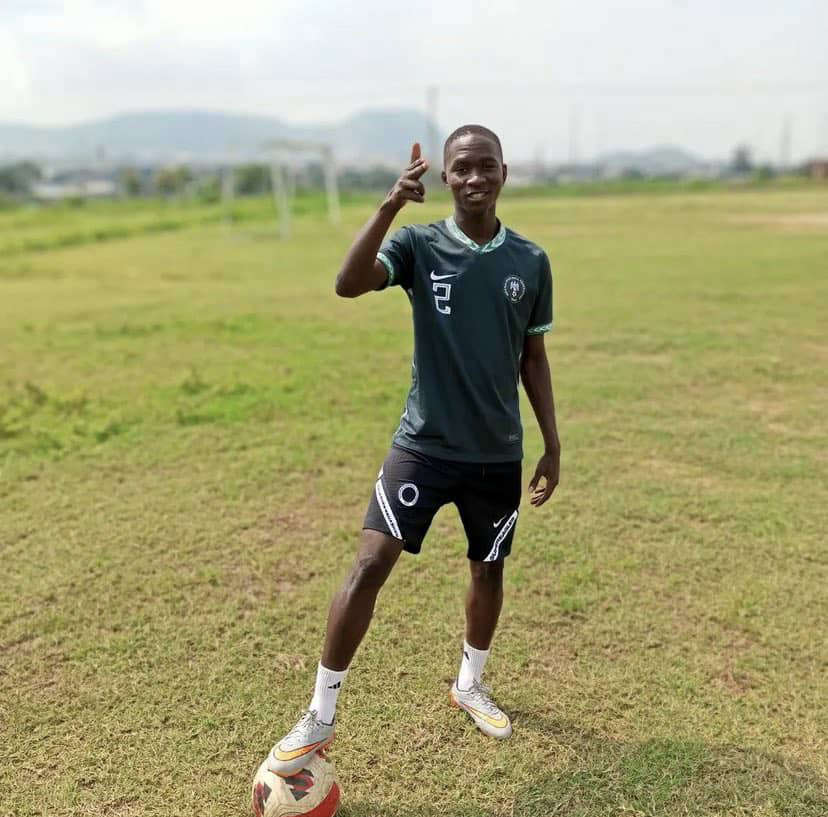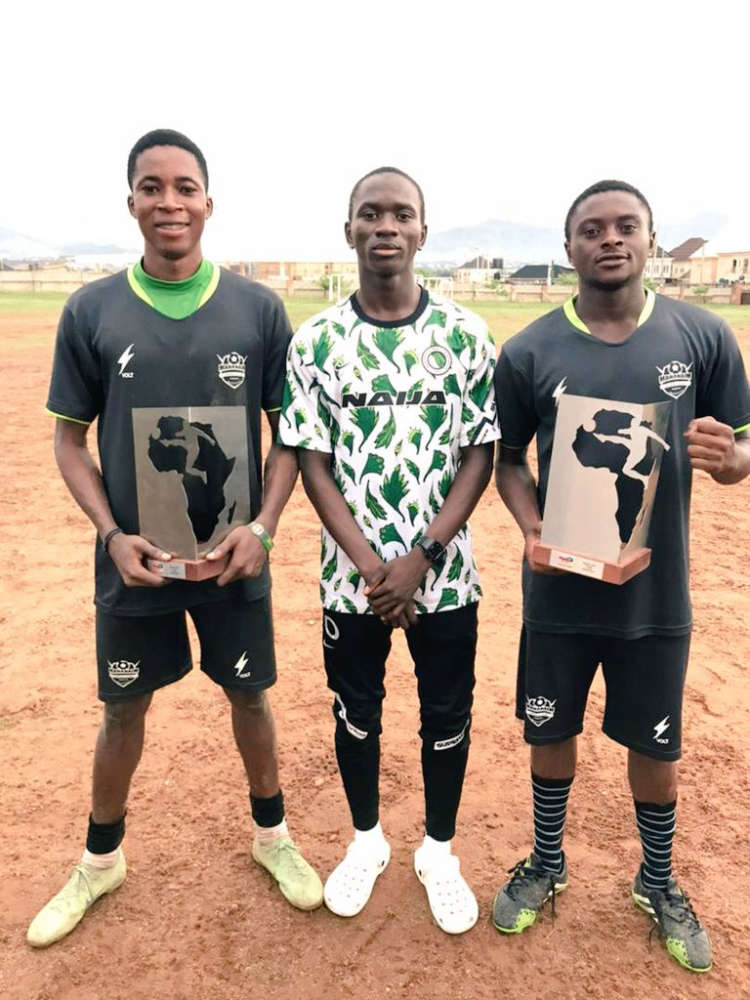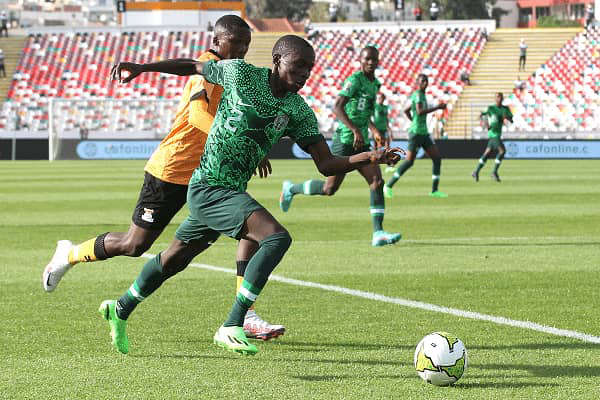 AS: How do you feel about the Nations Cup outing?
Lawali: I don't feel too happy because our performance was not good enough. But the only happiness is that I was chosen to represent my country. That's the only thing that makes me happy.
AS: Sorry about that...
You made the team of the group stage and the Team of the Tournament despite the exit. How do you feel about this?
Lawali: This is a very big achievement to me and it means a lot. I'm very happy.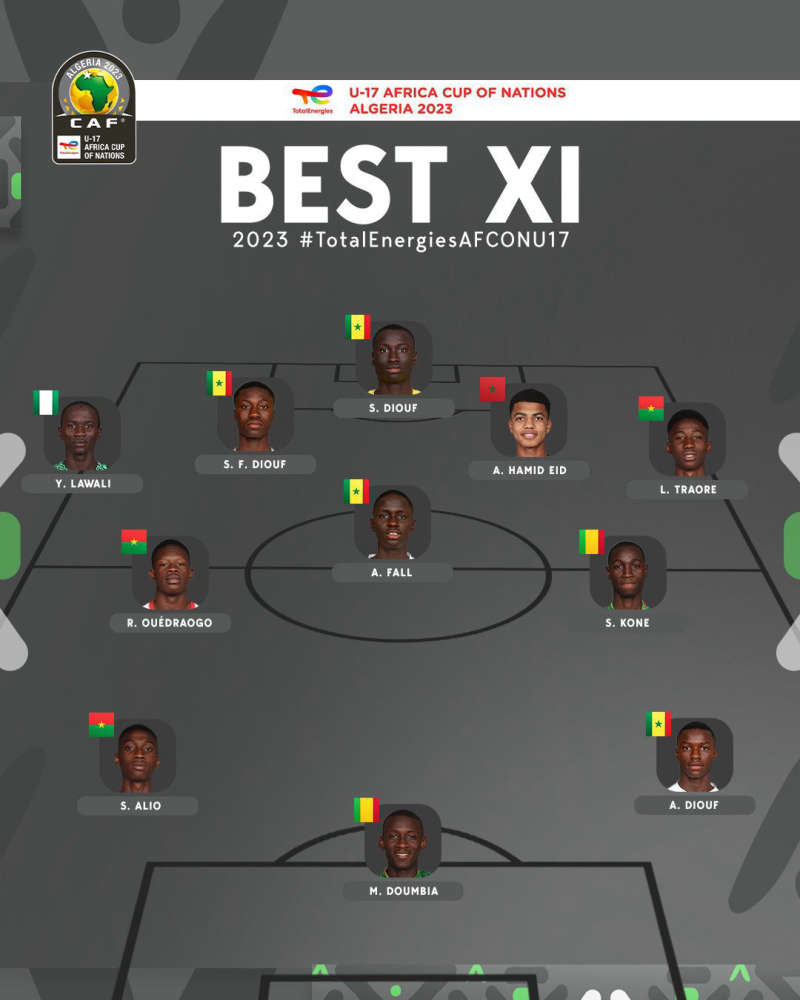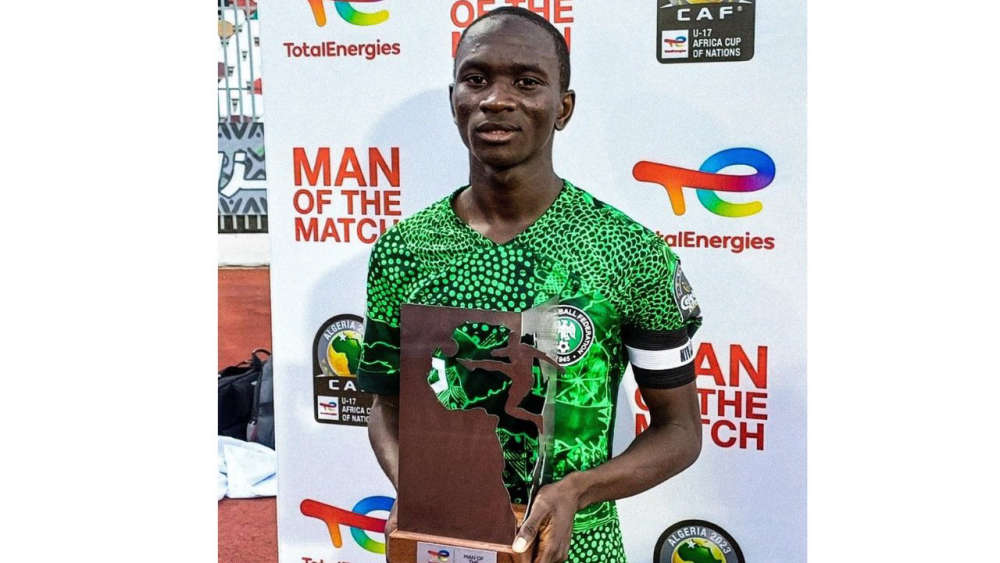 AS: So, what have you been doing since you got back from the competition?
Lawali: Right now I'm training every day. I have been training hard to get even better. My future goal is to see myself at the professional level.
AS: Which footballer is your role model?
Lawali: [smiles 😊] My number one role model is Achraf Hakimi and the second one is Joao Cancelo.
AS: There have been some transfer rumors that Barcelona, Sevilla, Lens, and other clubs are interested in you. Have you seen it?
Lawali: Yes, I have seen some, but not all. Yeah, it's true.
AS: How do you and your family feel about these clubs' interest in you?
Lawali: Yes, we feel very very happy. We're so excited. Because if you look at the teams, they are very good clubs and they are big in Europe.
AS: So which of these clubs would you like to play?
Lawali: [smiles again 😊] I'll like to play in Barcelona because this is the kind of club I've been dreaming about playing for.
AS: So you've been watching Barcelona, do you know Lamine Yamal?
Lawali: Yes, I know him. He is the kind of skillful player that I'll like to play with. He's also playing at the Euro U17 and I'm wishing him all the best.
AS: What kind of career do you want for yourself?
Lawali: I want a career that would take me to the high level and finish at the high level. That is professional level.
AS: Okay, thank you very much for your time, Lawali. Do have a nice day.
Lawali: You're welcome.
FC Barcelona is believed to have a keen interest in Lawali. Player Solution Agency which manages him revealed that Barcelona was wowed by the scouting report on him at the U-17 AFCON and he is seen as a special talent in his position just like Dani Alves.
Lawali is a product of Mahanaim FC, located in the Kubwa area of Abuja.
Nigeria's speed star at the ongoing FIFA U-20 World Cup in Argentina, Haliru Sarki, is also a product of Mahanaim FC.