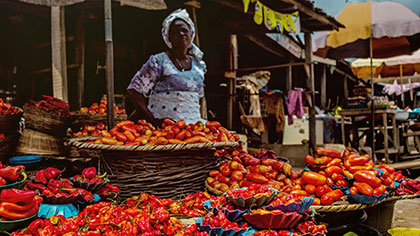 The latest report released by the Nigerian Bureau of Statistics (NBS) has revealed that the inflation rate in Nigeria soared to a staggering 21.91% in February. 
This marks a substantial increase from the inflation rate of 21.82% recorded in the previous month of January.
Further, the report shows that "the February 2023 headline inflation rate increased by 0.09 percent points compared to the January 2023 headline inflation rate".
However, on a year-on-year basis, the headline inflation rate was 6.21% points higher compared to the rate recorded in February 2022, which was 15.70 percent."
According to the report, the food inflation rate in February 2023 was 24.35 percent on a year-on-year basis — representing a 7.24% points increase compared to the 17.11 percent recorded in February 2022.