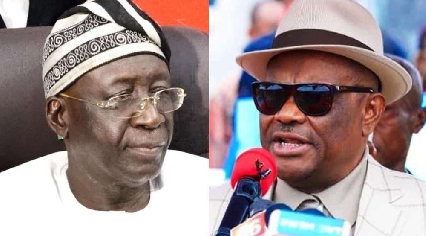 Rivers State Governor, Nyesom Wike has taken a swipe at the National Chairman of the Peoples Democratic Party (PDP), Iyorchia Ayu as being a 'Chairman brought from the gutter.'
The governor said this during the commissioning of Omerelu Internal roads in the Ikwerre Local Government Area of the state.
Wike stated this in reaction to a statement by the PDP chairman stating that "When we started PDP, these children were not around. They are children who do not know why we formed the party. We will not allow any individual to destabilise our party."
The statement of the PDP chairman appears to have rattled some big wigs of the party.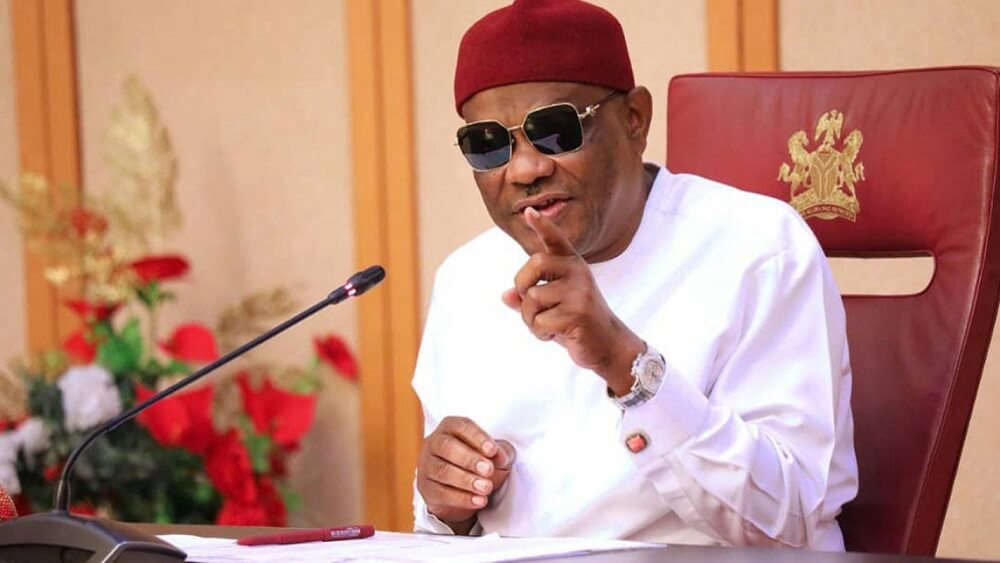 "Yes, the children brought you to be chairman of the party. The children brought you from the gutter to make you chairman," Wike said
"Ayu, you were impeached as senate president. Ayu, you were sacked by Obasanjo in his administration. Arrogance cannot take you anywhere.
The governor also berated Ayu for his "ingratitude" and show of "arrogance."
"We have seen that you don't want the party to win the election. We will help you," he added.
Also reacting to the statement of the PDP chairman, former Deputy National Chairman of the PDP, Chief Bode George slammed the Ayu for being "immature."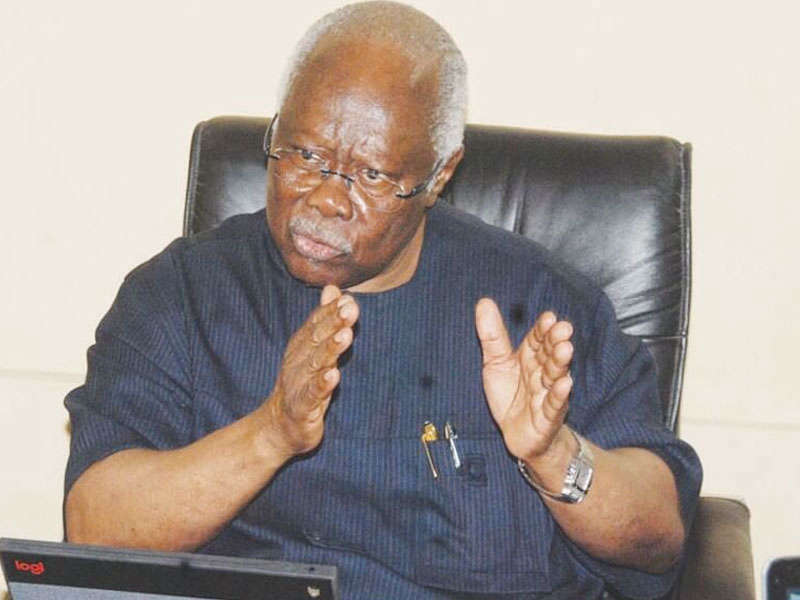 "When a serving national chairman of our party is calling elected governors that they are children. Does he think that children don't grow? Or there is a life perpetual on him? We need to watch our language," he said.
Recall that the emergence of former Vice President Atiku Abubakar as the presidential candidate of the PDP has raised concerns about equity within the opposition party.
There are calls for the PDP Chairman to step down for a southerner.
Chairman of the Peoples Democratic Party (PDP) Board of Trustees, Walid Jibrin, had earlier stated that "it will not be fair for the president of Nigeria to be from the north, the chairman of the party to be from the north and to talk of the BoT chairman to also be from the north."