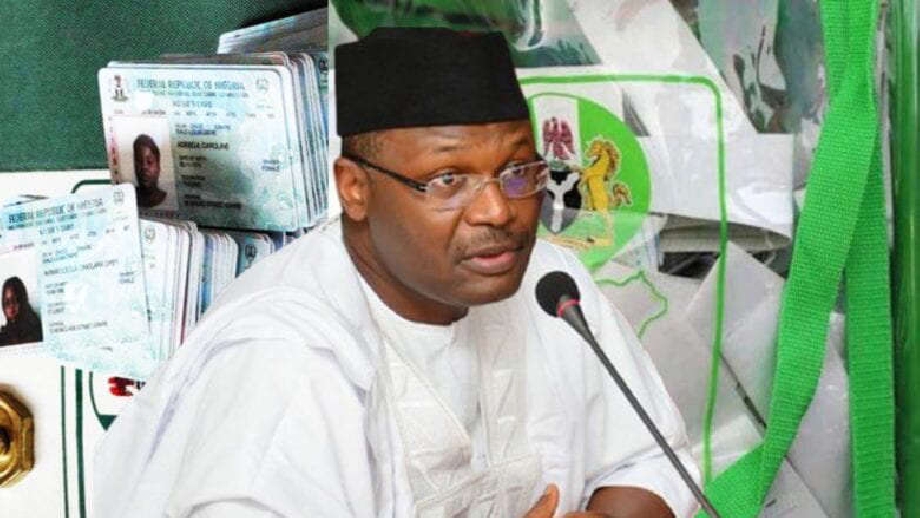 The Independent National Electoral Commission (INEC) has described the call for the resignation of its chairman, Mahmood Yakubu, as irresponsible.
The call was made by the People's Democratic Party (PDP), Labour Party (LP), and African Democratic Congress (ADC) at a press briefing in Abuja on Tuesday afternoon.
The opposition parties also called for fresh elections to replace those conducted on Saturday.
They accused INEC of conducting unfair elections and breaching the terms of the Electoral Act which stipulates that election results be transmitted electronically from Polling Units.
In INEC's response, the Chief Press Secretary to the commission's chairman, Rotimi Oyekanmi said there was no basis for the resignation call.
"The allegation by Dino Melaye (PDP agent) that the INEC chairman allocated scores to parties is unfounded and irresponsible," Oyekanmi said in a statement.
"At the same time, contrary to the insinuation by both parties, results emanating from the States point to a free, fair, and credible process.
"There are laid down procedures for aggrieved parties or candidates to follow when they are dissatisfied about the outcome of an election.
"Such procedures do not include calling on the INEC Chairman to resign or for the election to be canceled," Oyekanmi added.
The INEC spokesman also asked the aggrieved parties to go to court rather than make what he termed "inciting comments."