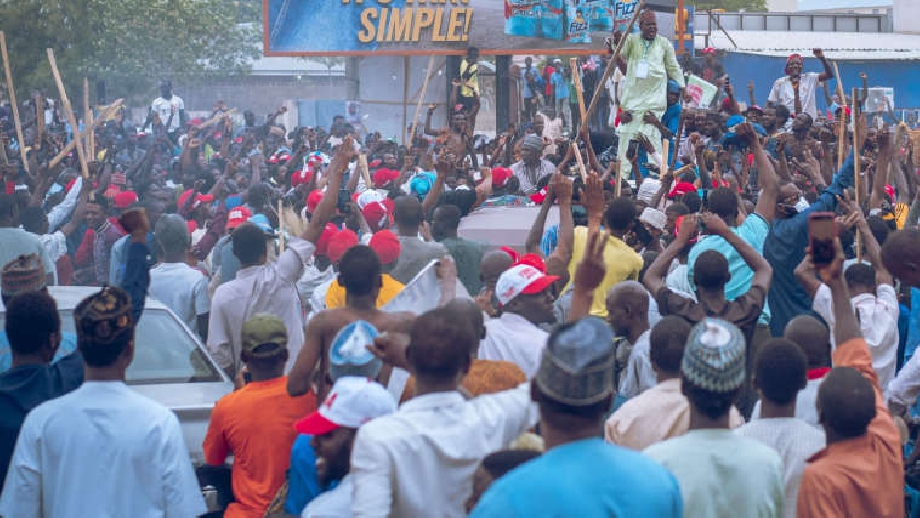 NNPP supporters jubilate in Kano/ⓒMoha Sheikh
Supporters of the New Nigeria People's Party (NNPP) in Kano State defied the dawn-to-dusk curfew imposed by the state government on Monday to take over Zoo Road in celebration of the party's victory at the gubernatorial poll.
The road was overcrowded in the morning with supporters of the party jubilating from Dangi interchange to Tukuntawa junction.
Nigeria Info's sister station, Arewa Radio 93.1 FM Kano reports that security personnel was stationed at different points on the road.
A Nigerian Army armored truck could also be seen on the road.
In the meantime, the office of popular political musician, Dauda Kahutu Rarara, was vandalized by a mob in the early hours of Monday.
The interior of the building was visible from the outside as all the doors, windows, and barriers appeared to be stolen by the vandals.
Another house of his on Court Road was set ablaze and most of his belongings were looted.
Rarara is reknown for singing for the ruling All Progressives Congress (APC).