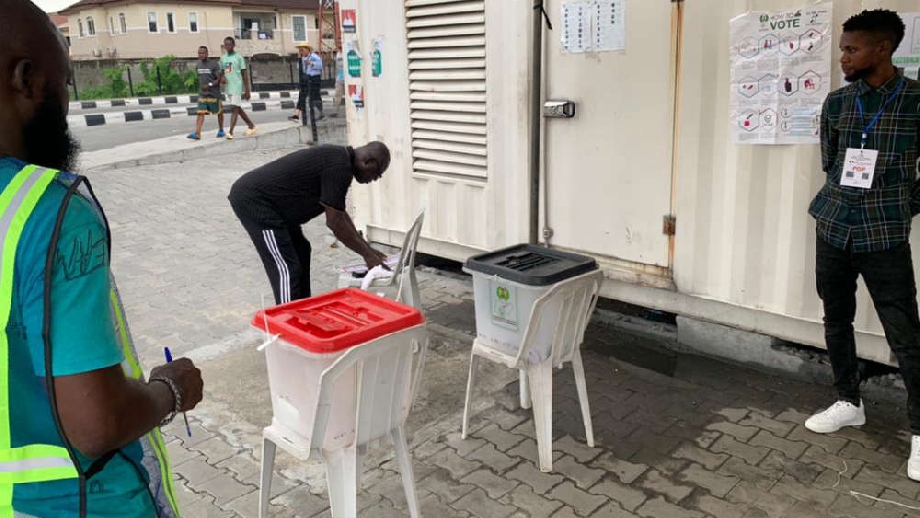 Residents of Victoria Garden City in the Lekki area of Lagos have rejected the move by INEC to relocate 10 polling units usually inside the estate to the expressway.
They consider the move suspicious as no prior information was given to the residents before Saturday's governorship and House of Assembly elections.
Many of them described the planned relocation as unfavorable and an attempt to disenfranchise them.
They fear they may be attacked if they're made to vote outside their estate where they have voted for years.
Two military vans are stationed at the entrance of the estate.
The residents told Nigeria Info that they will protest by staying inside the INEC-designated areas in the estate rather than going out to vote along the expressway.