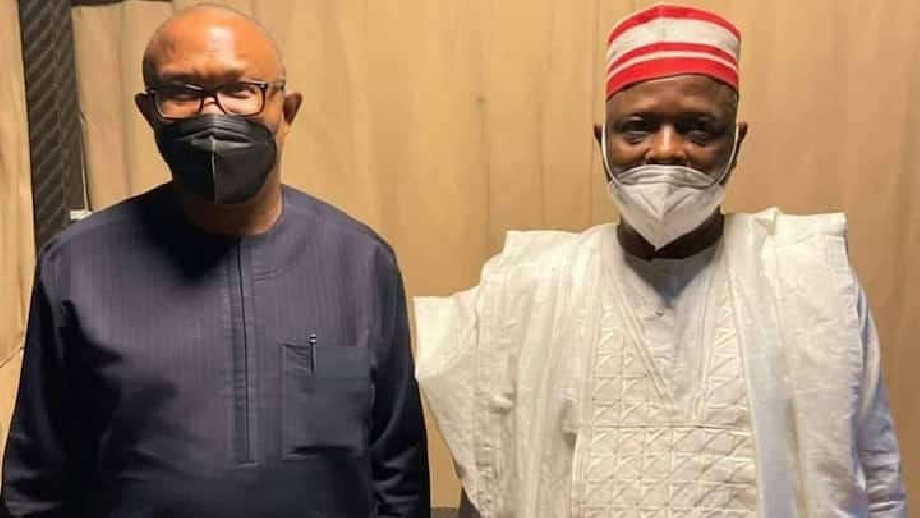 Peter Obi & Rabiu Kwankwaso
The New Nigeria People's Party (NNPP) and the Labour Party (LP) are in talks on a likely joint presidential ticket for the 2023 presidential election.
The NNPP confirmed this on its Twitter handle Saturday, not long after its presidential candidate, Rabiu Kwankwaso granted an interview to BBC Hausa.
The tweet from the party states that a "special committee was set up to discuss arrangements."
We wish to inform Nigerians that, our discussions with @PeterObi and the #LabourParty are still ongoing. Special committee was set to discuss arrangements.

We hope for good results that will give Nigeria a chance to be alive, once again.

#NNPP #NigeriaDecides2023 #Kwankwaso pic.twitter.com/EGuMFjO8A7

— Official NNPPng (@OfficialNNPPng) June 18, 2022
In his interview with BBC Hausa, Dr. Kwankwaso also said he was in talks with Peter Obi, the presidential candidate of the LP over a likely collaboration in the 2023 vote.
"We are really talking to Peter Obi, or at least saying that the committee is working to look into the matter (and cooperate with him), and friends and family are coming to talk to us about it," the BBC quoted him as saying.
The former governor of Kano State said their cooperation was important as neither the All Progressives Congress (APC) nor the People's Democratic Party (PDP) fielded an Igbo vice-presidential candidate.
Both Mr. Obi and Dr. Kwankwaso were members of the main opposition PDP until they left at different times in 2022 to join and strengthen other parties.
Dr. Kwankwaso left for the NNPP and won the party's presidential primary.
His defection led to a mass defection of other Kano-based politicians from the APC and PDP to the NNPP.
Mr. Obi on the other hand left for LP and won its presidential primary.
His defection led to many young people supporting the party.