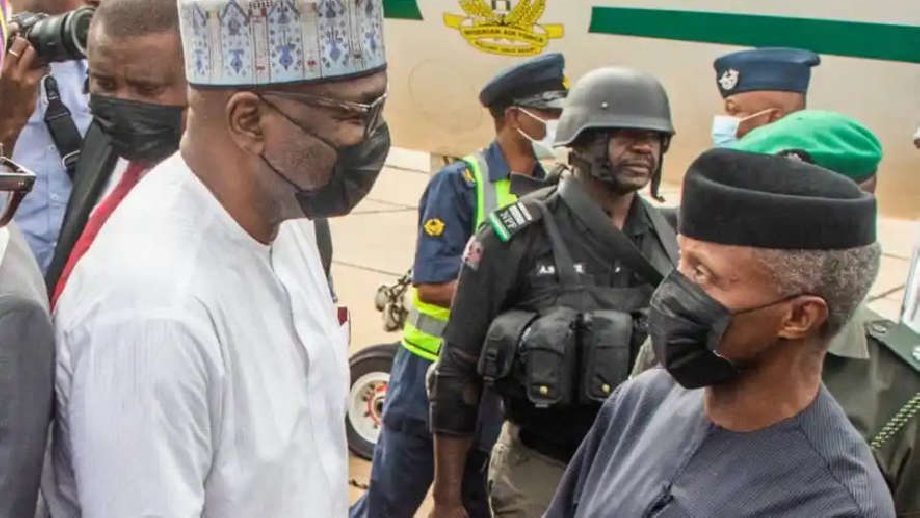 Vice President, Yemi Osibajo has been warmly received by residents of Kwara State where he had gone to interact with delegates of the All Progressive Congress (APC).
The energetic crowd greeted the VP, who was accompanied by Governor Abdulrahman Abdulrazaq, with singing and dancing.
Prof. Osinbajo's first call upon arriving at the state capital, Ilorin was the Palace of the Emir of Ilorin, Dr. Ibrahim Sulu Gambari.
He formally informed him of his aspiration to run for President in the 2023 elections.
"I am mindful of the challenges that we have…, but I believe that the time comes for steadiness in resolving these issues. This is not the time for experimenting."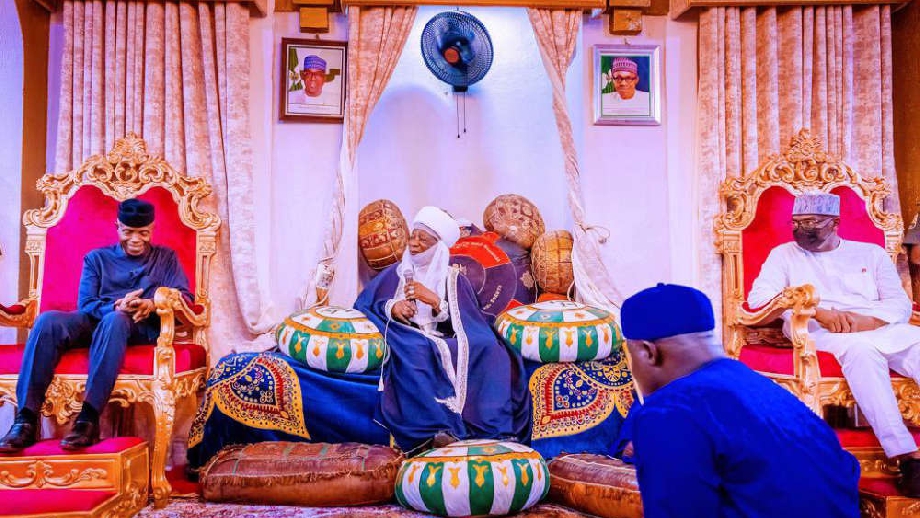 The Emir lauded the VP saying his "record is something to be proud of" and that he has what it takes to do the job.
Governor Abdulrazaq likewise praised the VP for his leadership qualities and for championing the welfare of ordinary Nigerians.
While interacting with the APC delegates, later on, the Vice President promised to be "completely transparent and honest" if he becomes President.
He further urged the delegates to make their choices with utmost consideration about "the destiny of our children."