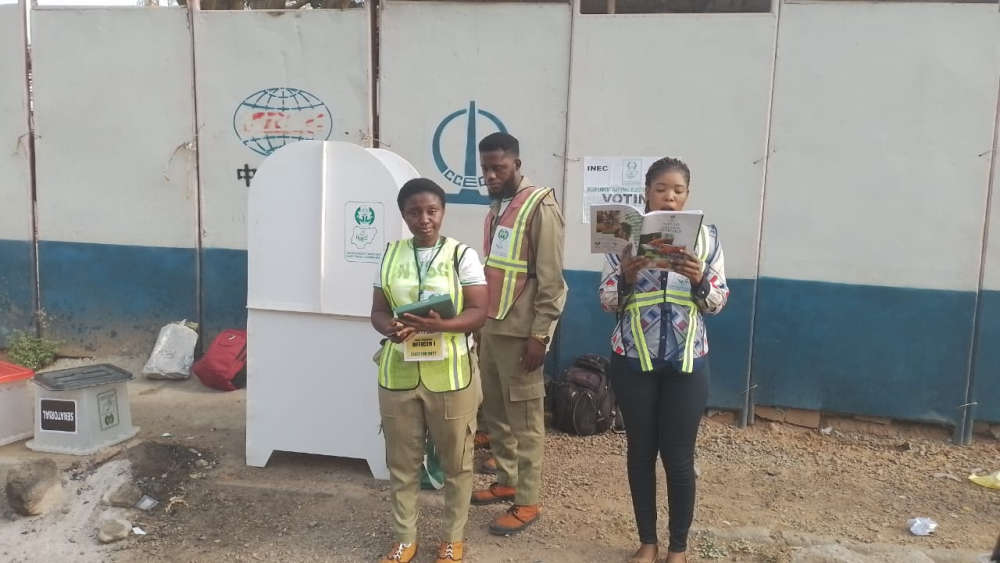 The collation of the presidential election result in Rivers State will resume at 8 am Monday (today) at the INEC headquarters in Port Harcourt.
It was suspended on Sunday after four local government areas presented their collated results from the ward level.

Ahoada West had 84,710 registered voters but only 11,505 were accredited voters and 11,062 valid votes were cast. The presidential result shows the Labour Party won the local government:
A - 52
AA - 5
AAC - 6
ADC - 41
ADP - 7
APC - 3,443
APGA - 15
LP - 4,634
NNPP - 11
NRM - 13
PDP - 2582
Tai Local Government Area had 74,106 registered voters out of which 12,291 were accredited and 11,725 valid votes were cast. The APC won the local government:
APC - 9,442
LP - 485
PDP - 1,506
SDP - 128
The APC also won Opobo/Nkoro Local Government Area which had 59,047 registered voters, 10,094 accredited voters, and 9,441 valid votes.
ADC - 24
APC - 5701
LP - 2093
PDP - 1542
The results of two other local government areas, Gokahana and Abuo-Oduoah, were stepped down for inaccuracies in the tabulated figures.
The Rivers State Collation Officer, Professor Charles Teddy announced the suspension after two
Vice Chancellor of the Federal University, Otueke, Bayelsa state said the collation exercise
The INEC Resident Electoral Commissioner in Rivers State, Johnson Sinikiem, announced that the commission will conduct new elections in seven Registration Areas in Degema Local Government Area of the state.
The areas had logistical challenges and voting could not take place on Saturday.
Sinikiem said the elections will be conducted within 24 hours.