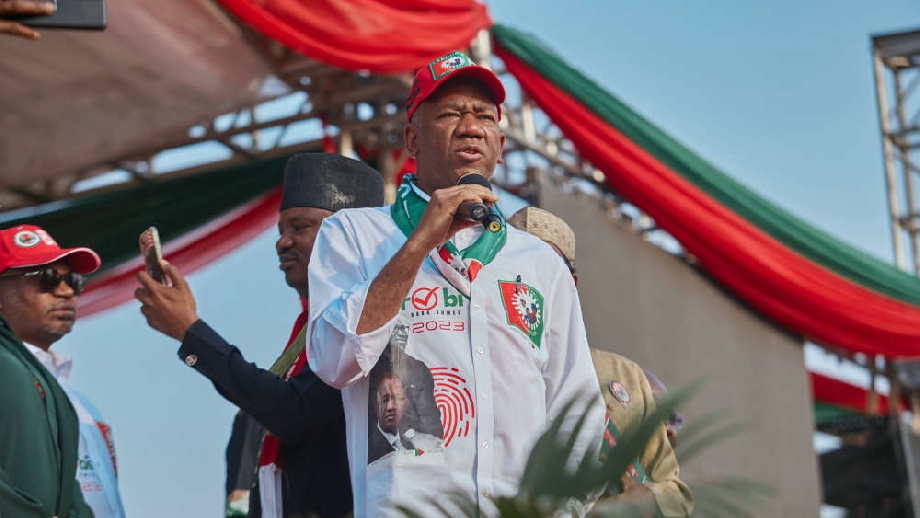 Datti Baba-Ahmed /ⓒPendrops
The vice-presidential candidate of the Labour Party (LP), Datti Baba-Ahmed, has called on the party's supporters to be peaceful and patient while the party seeks legal action on the just concluded election.
At a news briefing on Wednesday, he said last Saturday's presidential vote was rigged.
"It is our position that the purported result did not meet the minimum criteria of a transparent, free, and fair election," he said.
"In addition to the most condemnable attacks, voter intimidation, and suppression, the election was conducted in clear violation of agreed and promised INEC rules and guidelines."
Baba-Ahmed vowed that the LP will contest the result of the presidential election.
"Be assured of our determination to fight the injustice that has been perpetrated on Nigerians through all legal and peaceful means," he said at the briefing.
"While painful, we implore you all to please remain peaceful and calm as our fight and determination for a new Nigeria are just beginning.
"We equally encourage you all to continue with the campaigns and vote massively for the Labour Party in the forthcoming governorship and the state house of assembly elections on 11th March 2023."
The LP vice-presidential candidate said his principal, Peter Obi will speak about the presidential election soon.