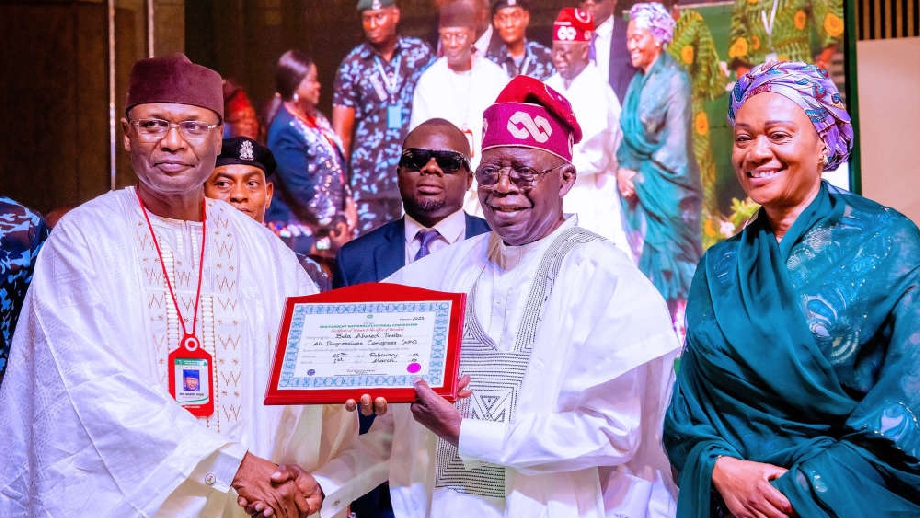 The Independent National Electoral Commission has presented the Certificate of Return to Nigeria's president-elect, Bola Ahmed Tinubu and his running mate, Kashim Shettima.
The presentation was done Wednesday at the International Conference Center hours after Tinubu of the All Progressive Congress was declared as Nigeria's president-elect.
Addressing Nigerians after collecting the Certificate of Return, Tinubu promised young people that he would work hard to make the country better.
"By taking this certificate, I assume a sacred duty, I shall never ignore you the people, especially the youth, I will work day and night.
"I will work to the utmost best of my ability to make Nigeria better," he said, to applause.
He acknowledged that feelings were high but urged the aggrieved parties and Nigerians who did not vote for him to work with him to improve Nigeria.
"For this to be a victory at all, it cannot simply be a victory for one man or one party, it must become a victory for all Nigerians who are committed to a greater society."
Speaking further, Tinubu said the Certificate of Return presented to him symbolizes Nigeria's "collective democratic attainment and even loftier aspirations."