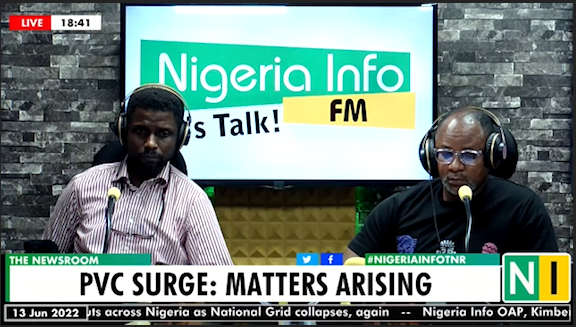 As more Nigerian youths queue up for PVCs ahead of the 2023 general election, the director of programmes of Youth Initiative for Advocacy, Growth and Advancement (Yiaga Africa), Cynthia Mbamalu, believes it is largely the result of "the conversations post #EndSARS protest."
Mbamalu made this known while speaking on Nigeria Info's The Newsroom.
In her words, "the aftermath of the protest inspired young people to become involved in the electoral process."
The Director of Programs at Yiaga Africa also revealed that the surge was aggravated by rising food prices, insecurity and the lack of political will to settle the ongoing ASUU strike.
You may recall that an enormous crowd descended on Tafawa Balewa Square (TBS) over the weekend for an event tagged, 'Youth Vote Count 2.0 Mega Concert' to register and get their permanent voter cards (PVCs).