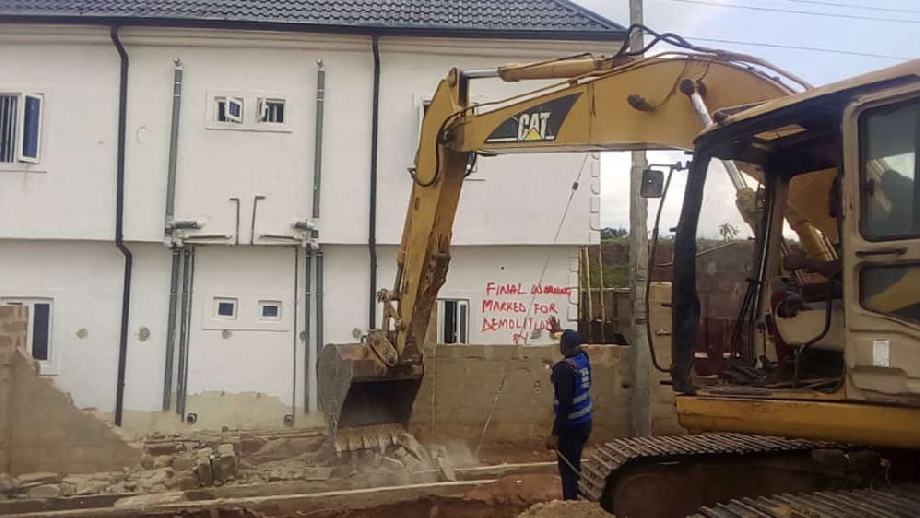 Demolition of illegal structures at Oba, Anambra State/ⓒOlayinka Owolabi
The Anambra State government took a major step towards recovering the land allocated for the Oba International Airport with the Wednesday demolition of buildings illegally constructed on the site.
It was former Governor Chinwoke Mbadinuju who mapped out the land for the airport but the project was moved by Governor Willie Obiano to Umueri.
The land was later allocated to a developer who is working with the government to build a housing estate in the community.
Some land grabbers forcefully took over the lands and sold them to developers who built structures on them and threatened the certified estate developer.
The Chairman of Anambra State Physical Planning Board, Chike Maduekwe led the demolition team.
He described the action of the land grabbers as unacceptable.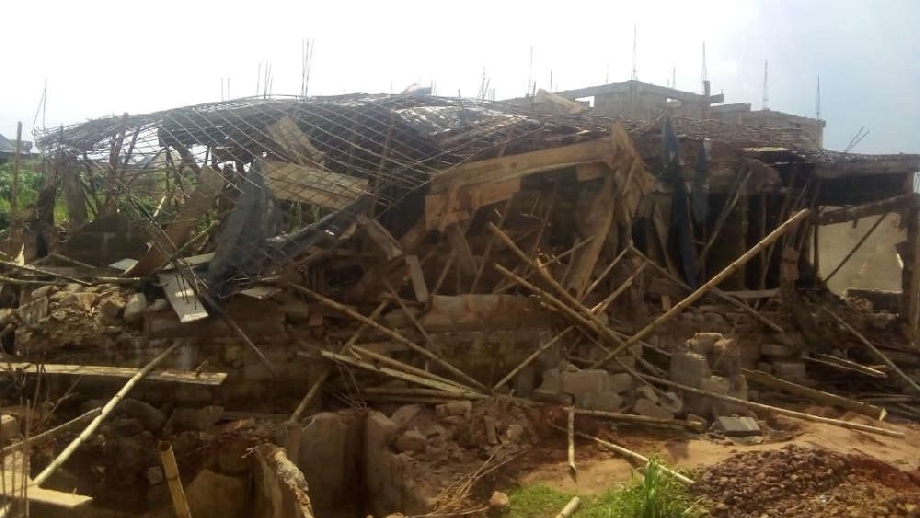 "A gang of youths took over parcels of lands that belong to the government. The state government had given the land to a developer who had paid to the government, paid to the community, and after that, these gangs said they will not work and took over the place.
"So, we are here to ensure that when the government sells land to any developer they must be able to enter the land," he said.
Mr. Maduekwe admitted it was tough demolishing buildings, but said the aim was to build a livable and prosperous Anambra as envisioned by the state government.
"Yes, it's tough to come and do demolitions, but the Anambra people will appreciate the governor by the time they see the results of what he is doing.
"I have seen also that there are some responsible citizens who have taken it upon themselves to demolish their own properties that are affected."