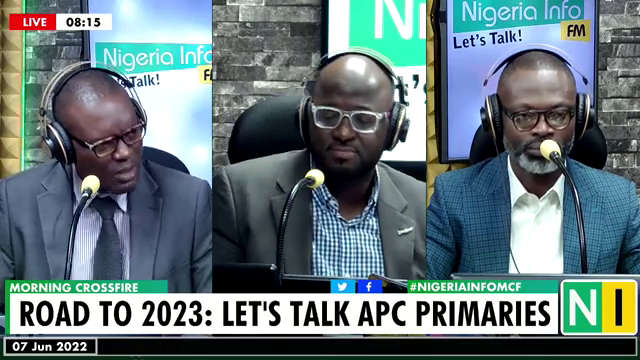 Barring any unforeseen challenges, the presidential primary of the All Progressive Congress (APC) will take place today (Tuesday).
With 2,322 delegates expected to vote, the five major contenders are widely believed to include Vice-President Yemi Osinbajo; the party's national leader, Asiwaju Bola Ahmed Tinubu; former Transportation Minister, Rotimi Amaechi; Senate President Ahmad Lawan; and Ebonyi State Governor, Dave Umahi.
On Morning Crossfire, the host, Sheriff Quadry asked who would have the most influence, resources, and delegates from the states if the ruling party holds an open primary election?
A public commentator, Alesta Wilcox said he believes Asiwaju Tinubu will take Lagos, Ondo, and Osun States in the South-West conveniently, conceding Ekiti to Dr. Fayemi and Ogun to Prof. Osinbajo.
Moving to the North, Mr. Wilcox permuted that Asiwaju Tinubu will likely take Kano, Kastina, Sokoto, Niger, Plateau, Edo, and Borno States.
In the South-South, Mr. Amaechi, with Akpabio's support, should be able to win the South-South votes, he said.
In the South-East, Mr. Wilcox believes the region may support Governor Umahi if it wants to make a statement after a dismal outing in the opposition PDP primary.
Mr. Wilcox ranked Tinubu first, Amachi second, Osinbajo third, Fayemi in fourth place, and Umahi fifth.
Do you agree with him? How do you think they will rank in the primary election? Let's talk.