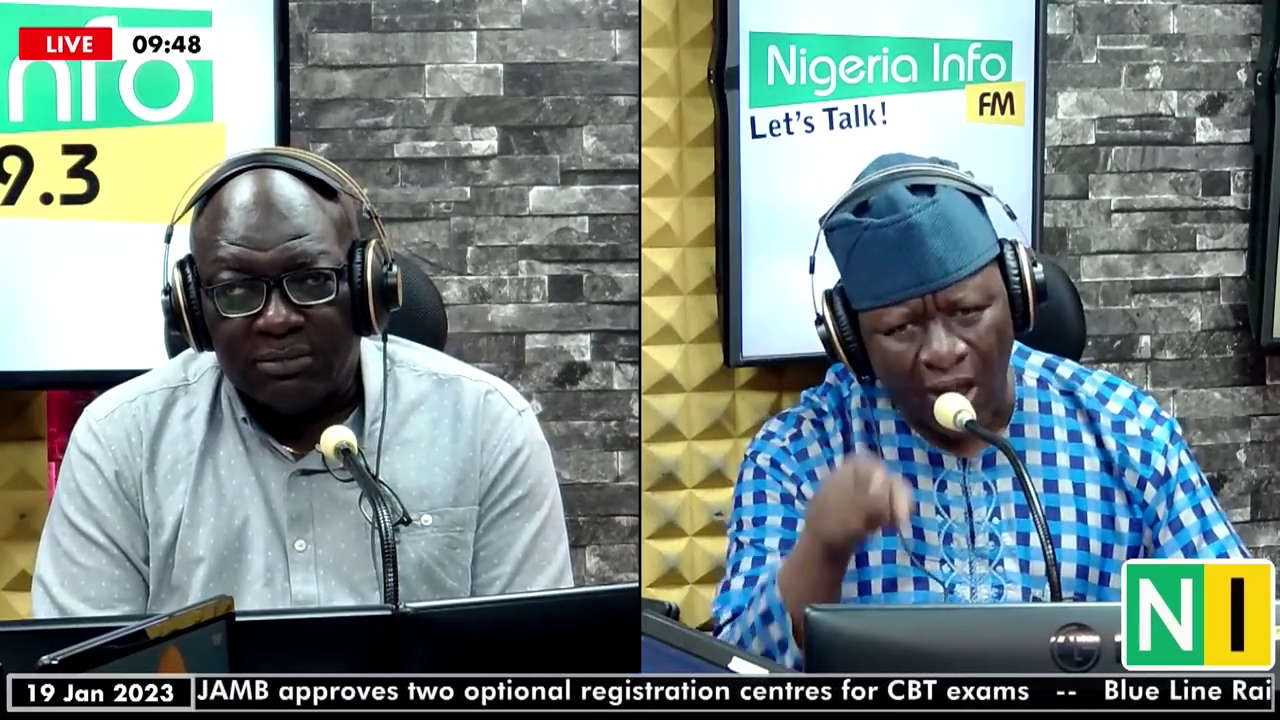 Hon. Kehinde Bamigbetan, Chairman, APC-Presidential Campaign Council, Media & Publicity Committee, Lagos State, says Bola Tinubu's various verbal gaffes are due to the rigors of campaigning.
Honourable Bamigbetan said this on the Daily Digest with Jimi Disu in response to a caller's concern on the APC Presidential Candidate, who keeps making verbal miscues while running for the highest office in the country.
Bamigbetan explains that campaign is "stressful" and the pressure that comes with it makes it common for people to miss their words when speaking.
"We're not excusing it but we're letting you know that these things happen as a result of the pressure during the campaign."
Furthermore, he addressed Alex's objections concerning Tinubu's educational qualification. He said, having been press secretary to Tinubu while he was governor of Lagos State, and based on what his principal did in eight years, it shouldn't be difficult to convince anyone of his capability.
"He(Tinubu) has run a State for eight years, you have seen evidence of what he has done. You have facts and figures you can deal with, why must you be negative about it?"
"Has he done things/ can you touch those things he has done? has he built schools, hospitals, provide jobs for people?those are the things Nigerians want, they're not looking for credentials."
"The constitution allows even those without degrees to run for election. As far as you're Nigerian and you're of age and you pay your taxes, you have the responsibility to contest the election and win or lose."
He adds that those are the grounds for access to him, and not some elitist issue like whether he has a certificate or not.
"He has come up with a manifesto, why don't you deal and interrogate with the manifesto and leave those side issues and deal with real issues," he concludes.
Watch video here